What Are the Different Types of Cell Phone Gadgets?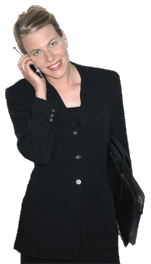 There are many different types of cell phone gadgets, but the most popular are hands-free devices, cases, and phone skins. Many of these products can be found easily on the Internet and are generally inexpensive. Before buying any cell phone gadgets, the buyer should research the product to ensure that it is compatible with his or her phone. The primary purpose of most of these accessories is to either improve the appearance, durability, or function of the phone.
Hands-free devices come in a variety of styles and range in price depending on the quality and options that the product provides. Bluetooth® technology enables many devices to connect to one another, including cell phones and ear pieces. Prior to this technology, one of the most popular cell phone gadgets was head phones, and most mobile phones still come with a free set. The disadvantage to these are the wires as opposed to an ear piece which rests in the customers ear and is connected to the phone via Bluetooth®. There are a wide variety of ear pieces available, and the less expensive products allow people to talk on the phone and more expensive ear pieces have the option to connect to a variety of devices.
A wide assortment of cases are available and can be purchased to either improve the phone's appearance or protect it from damage. Some of the styles include hard plastic, rubber, rhinestone, or leather, and are custom made for most cell phone series. Cases or covers are also available that offer additional benefits, including a phone cover that is equipped with a bottle opener on the back and a silicone rubber case that has a mechanism built in that may double a cell phone's battery life.
Phone skins are generally sold for cosmetic purposes and are mainly advertised on the Internet. There are a number of sites that allow the customer to design their own phone skin, which is a thin sticker that is custom made for each particular brand of cell phone. The designs can range from the customer's favorite football team to personal pictures from their home computer. Although these types of cell phone gadgets have become increasingly popular due to being inexpensive and creative, they last for relatively short periods of time.
In order for a customer to find cell phone gadgets that suit their needs, they will need to know the make and model of their phone before searching for products. Most people find it easier to consult their local phone shop in order to purchase compatible products that serve all of the purposes that they are interested in. Gadgets and accessories are constantly evolving, and tech magazines and websites can also be useful for keeping up-to-date with phone innovations.


Businesswoman talking on a mobile phone