What Are the Different Types of Business Finance Jobs?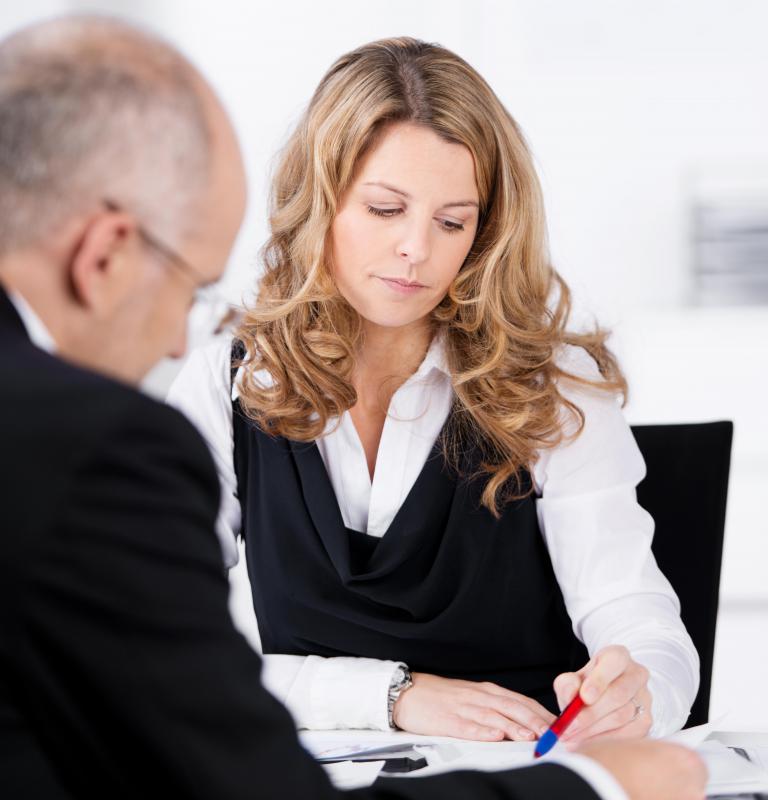 Business finance jobs are any professions in which individuals calculate, plan, and analyze how a company makes and spends money. The highest level business finance job might be chief financial officer (CFO). This professional is often one of the top executives at his or her company. He or she is typically responsible for making decisions that affect a business's cash flow, lines of credit, and overall value. Normally, however, there are a number of people with business finance jobs who help a CFO to make his or her decisions by performing analysis and providing consultations.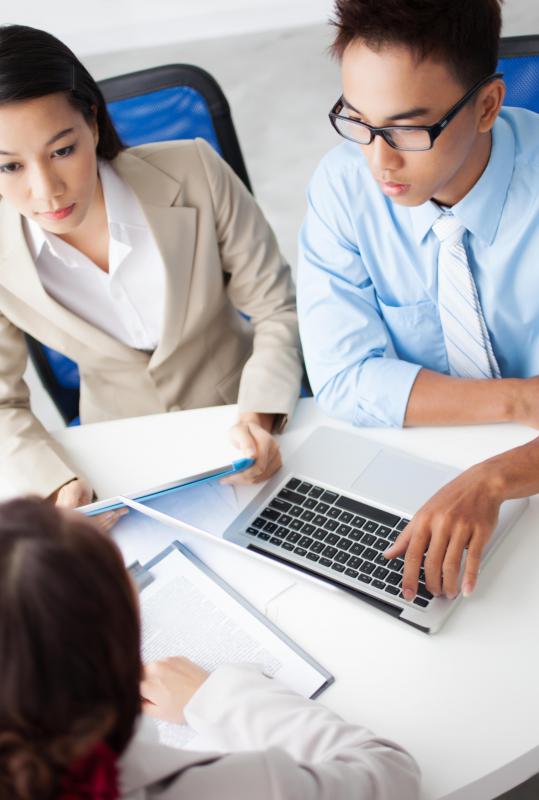 The requirements for people who would like business finance jobs vary. For example, an individual who would like to become a financial accountant should earn an undergraduate degree in this field. In many regions, an aspiring accountant should also earn professional certification. A person who would like to become a high level financial accountant, on the other hand, needs to have years of experience that proves that he or she understands finance and has helped others to make profitable decisions.
Regardless of the business finance jobs a person might be interested in, he or she should plan on earning an undergraduate degree in a field such as management or finance. In some cases, a degree in mathematics might be just as valuable. This is especially true for individuals who would like to pursue careers as actuaries.
Before making any financial decisions, executives need to understand risk. Actuaries hold some of the most well paying and necessary business finance jobs. These professionals perform risk management. In other words, they calculate the risk of unfortunate events occurring, how much damage unfortunate events might create, and how the impact of these events can be significantly reduced.
A financial analyst or consultant is a professional who meets with managers and executives to discuss financial status of a business. In most cases, a consultant analyzes financial statements and charts provided by accountants, who gather and prepare documents. A consultant also might be responsible for analyzing markets and helping executives to understand where they have the greatest opportunity for financial growth and where there might be the greatest degree of risk.
Financial advisers have business finance jobs that are similar to analysts and consultants, though they often deal with issues such as investments and taxes. An adviser, for example, might analyze a business or individual about investment portfolios and make suggestions for buying and selling securities. He or she also might advise individuals who are preparing for retirement.
By: contrastwerkstatt

Some business finance jobs involve consulting and providing advice to business owners or CFO's.

By: DragonImages

People working in business finance who earn certificates and degrees often can command higher salaries.