What Are the Different Types of Business Communication Jobs?
It is not enough for a business to simply produce a product or provide a service. Successful firms have to be able to communicate effectively with both potential customers, in order to promote their products, and with their own employees, to propagate company policies. This creates a need for professionals who can create business communications for a variety of purposes through a variety of mediums.
Many business communication jobs center on marketing the products and services a company sells. This typically involves creating advertising campaigns for television and radio spots, as well as in print for magazines and newspapers. Marketing professionals have to brainstorm unique themes for successive advertisements, and the specific content for each ad. These individuals usually rely on both their own creativity and extensive market research data about what will appeal to different market demographics.
The rapid expansion of social networking sites on the Internet have led to business communication jobs that specialize in social media. Companies generally look for people with a marketing background and extensive experience using social media outlets to create advertising campaigns that are designed specifically for social media platforms. These individuals use their knowledge of specific social media outlets to create and maintain a company's advertising presence on each particular outlet. Businesses also need professionals with social media experience to create website content that integrates with social media platforms.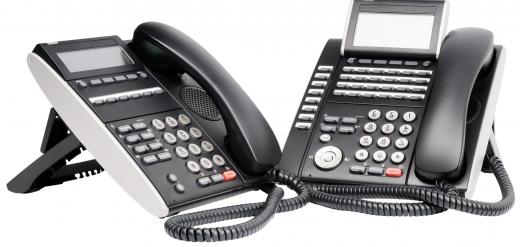 Companies usually need skilled individuals to handle their public image. This creates several business communication jobs that focus on shaping and maintaining a positive public perception of the firm. Such public relations jobs generally involve writing press releases and handling media inquiries about the company or its operations. These professionals can also organize and promote public events, such as charitable events, press conferences, or new product announcements.
Customers and the public are not the only people with whom companies must communicate. Business communication jobs can also focus on relaying information from a company's management to its employees. This could involve informing workers of new policies, propagating best business practices, or promoting human resources programs for company workers. The professionals who are in charge of such internal communications not only craft individual announcements, but also come up with new avenues for distributing this information. These could take the form of organizing regular workshops, using social networking to distribute information to company employees, or designing posters and other media for internal advertising campaigns for company employee programs.
AS FEATURED ON:
AS FEATURED ON:






By: Jenner

Marketing professionals must be able to identify the niches the products their company manufactures or distributes can fill.

By: Vtls

Those working in business communication have to have good telephone communicating skills.

By: picsfive

A common form of business communication with media outlets is a press conference, which is often organized by public relations professionals.