What are the Different Types of Branch Manager Jobs?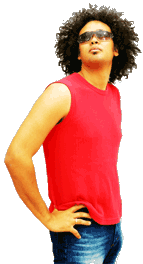 Branch manager jobs are commonly thought of as existing only in the banking industry, but branch manager jobs may be found in libraries, civil government, insurance, and other financial sectors. While some larger branches may offer specialization, the branch manager serves as a general overseer to ensure the smooth day to day operation of her or his branch. Some examples of specialized branch manager jobs may be circulation, underwriting, teller operations or securities.
A sizable percentage of branch manager jobs are given to candidates from within the organization, job performance and experience being the determining factors. Those firms that hire outside applicants may require an associate's or bachelor's degree, depending on the industry and the degree of specialization required by the position. For most general purposes, a two year degree in business management or accounting is sufficient. Some positions may also require professional licensure.
Branch manager jobs are basically the same as other site management positions. Supervision of personnel, communication with the home office and promotion of quality customer service are the primary functions of the manager. Smaller branches may require their managers to be more interactive because of smaller staff sizes and lack of support personnel, and for some specialized positions, they may perform all the duties of frontline staffeven though they have the title of manager.
Reviewing reports, training, and resolving problems with cash balances or equipment are among the duties of a banking branch manager. Insurance and securities branch managers share many of the same duties but are more involved with customer service due to the sensitive nature of their work. They are required to safeguard their client's personal and financial information. Civil government and library branch managers have more supervisory duties and usually do not have as much customer contact.
The number of branch manager jobs is expected to grow, primarily driven by increases in wealth and investment. The increasing number of bank branches along with the growth of other financial vendors will also contribute to the growth of positions.
Career seekers looking for this type of position may opt for management or quality training to sharpen their competitive edge. If one is already working in the financial industry or as a clerk in either a library or civil government post, obtaining a branch manager's job can be as simple as demonstrating core competencies and skills. A candidate with a bachelor's degree in business or other financial field can enter this career with successful job experience and positive references.
Man with hands on his hips