What Are the Different Types of Biomedical Engineering Internships?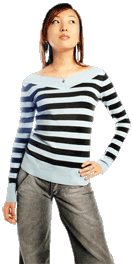 Biomedical engineering internships in a variety of settings can provide college students with experience and opportunities to explore potential careers. Such internships usually are specifically restricted to students and are not available to members of the general public. The most competitive positions tend to go to students who have excellent transcripts and strong records when it comes to internships and other extracurricular experiences. Such students might be viewed more favorably than other candidates.
Some biomedical engineering internships provide an opportunity for cooperative education, and they might be known as co-ops to reflect this. In co-ops, students have an opportunity to work in a lab or research facility in exchange for school credit. This allows them to address real-world challenges, build professional connections and receive school credit for their work. These opportunities might be very competitive and tend to be limited to students in their final two years of school.
Other biomedical engineering internships might be open to students at any stage of their college education. They might offer pay or benefits such as housing and food, and they can take place over the summer, part-time during the school year or over the course of breaks in the form of an intensive short-term internships. Students who have an interest in internships at many locations might want to take advantage of short internships to try many different workplaces.
Government agencies, universities and private companies all offer biomedical engineering internships. These might provide opportunities to work in laboratories as well as in support environments such as administrative offices. Some offer chances for patient interactions, such as interviews and observations of patients in clinical trials. All of these opportunities might have possibilities for career advancement, ranging from entries on a student's curriculum vitae to possibilities for professional networking in the future.
Students who have an interest in biomedical engineering internships might be able to obtain a list of open internships from their departments at a college or university. Departments often maintain master lists of opportunities that they know about, as well as information on organizations that are actively recruiting interns from within the school's student body. It might be possible to talk to older students to learn more about different internship opportunities and determine which might offer the most valuable experience.
Applicants who have concerns about living expenses might want to consider seeking grants. A grant can provide funding for an intern who cannot afford to participate in an unpaid internship. Interns who have their own funding might be highly appealing to some organizations.


Woman with hand on her hip