What are the Different Types of Aromatherapy Blends?
There are many types of aromatherapy blends, which use essential plant oils to promote physical and psychological wellness. Some blends, like lavender, are thought to promote relaxation, while others, such as chamomile flowers, may fight fatigue. Still others, like peppermint, can offer pain relief or be used therapeutically. Some aromatherapy blends can also be used as personal fragrance.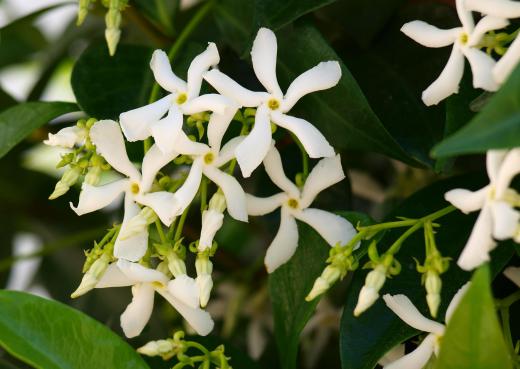 Peppermint, lavender and tea tree oils are traditionally used to reduce stress and tension headaches. They may be applied with a carrier oil to massage the head and neck or used as an aromatherapy blend to help sinus pain when added to steaming water and inhaled. All three plant oils have antiseptic or germ-killing properties, which may be useful to cold sufferers.
Citrus oils like oil of lemon and grapefruit are thought to be mood-enhancers. An aromatherapy blend of grapefruit, ginger and basil may promote a feeling of well-being. Other essential oils thought to lift one's spirits are rosemary, jasmine and rose. These aromatherapy blends can be added to Epsom salts for a homemade bath soak to provide extra stress relief.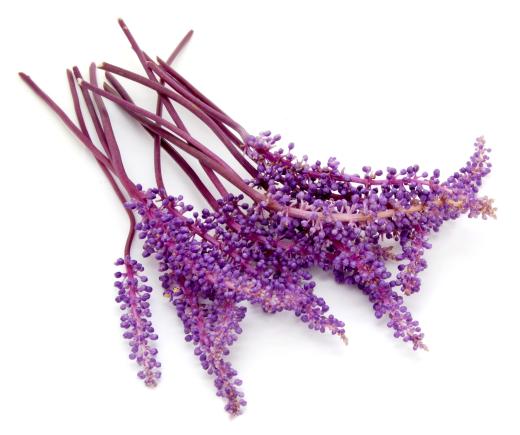 Chamomile flowers have been used for centuries as a sleep aid. Oil of chamomile, geranium and lavender is an aromatherapy blend that can be sprayed on sheets and pillowcases to enhance restful sleep. The blend can also be added to bath oil or a skin lotion and applied before bedtime. Ylang-ylang, cedarwood and neroli oils may be added to aromatherapy blends for sleep as well.
Most aromatherapy blends applied to the skin use a carrier oil or neutral oil as a base. This dilutes the essential plant oils, which can often be irritating or too strongly scented to use alone. Heat is another way to diffuse scent. Candles containing aromatherapy oils and aromatherapy oil lamps both use flame to release fragrance without overpowering a room.
Aromatherapy blends can be added to baking soda or castile liquid soap to create natural house-cleaning products. Lavender, rosemary and orange oil all have cleansing properties and can be safely used on most surfaces. Other cleansing aromatherapy blends are oils of lemon, oregano and sage.
Essential oils are not considered safe for use on small children, with the exception of chamomile and lavender. Aromatherapy blends should not take the place of medical remedies for illness. An essential oil should always be tested on a small patch of skin for irritation or allergy before use.


Ylang ylang, which is often used in aromatherapy blends.

By: nadsud

Jasmine is a popular scent for aromatherapy.

By: Natika

Basil is a common scent used in aromatherapy blends.

By: Kimberly Reinick

Lavender is a favorite additive in aromatherapy due its pleasant and relaxing scent.

By: apops

Aromatherapy blends may be used to treat tension headaches.

By: Brooke Becker

Some aromatherapy blends can be added to Epsom salts for a stress-relieving bath.

By: viperagp

Glass bottles and droppers are needed to make an essential oil blend.

By: 9nong

Stress might be treated with tea tree, peppermint or lavendar oils.

By: Taiga

The oil derived from oregano can be used as a cleanser.

By: Galina Semenko

Mint oil is often used in aromatherapy blends.

By: Innovated Captures

A mixture of peppermint, lavender and tea tree oils may be helpful for relieving sinus pain.