What are the Different Types of ACLS Training?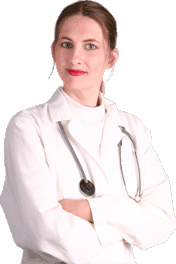 Advanced cardiac life support (ACLS) training is offered for certification, re-certification, and non-certification. These emergency medical techniques are taught to medical professionals who are employed in a medical profession that treats patients with heart conditions. Individuals who are interested in these types of courses may wish to check with their local hospitals for available instructors and course pricing.
ACLS training instructs students in emergency medical techniques that may be used to save the lives of patients experiencing a cardiac emergency. This type of training may be completed in a classroom setting or through online Web courses. Classroom settings often offer the advantage of allowing students the opportunity to physically practice the techniques they learn while being coached by an instructor. Only theoretical application is possible during most online ACLS training courses. Some training centers will allow students to complete one portion of the certification online and the second portion in a classroom.
The two most basic types of ACLS training are those that offer certification upon completion and those that do not. Some hospitals and doctor's offices require certain staff members who may have the opportunity to perform life saving techniques to receive a regular certification on these materials. Similarly, other staff members may be required to attend training to obtain a basic understanding of the techniques used, but receiving certification is not mandatory. ACLS training classes that are accredited typically require students to pass a test mandated by a governing agency, such as the American Heart Association (AHA) in the US, at the end of the course. Classes that offer certification may take 12 to 16 hours to complete, while non-certification training can take only six to eight hours for completion.
Separate ACLS training courses are also available for individuals who are only re-certifying. These courses are typically shorter than standard ACLS classes, lasting only four or six hours. They require that any individuals enrolled have already been certified once in these life saving techniques. Most attendees are doctors and nurses who work in clinics, offices, and hospitals that require employees to be trained in the most current cardiac life saving practices.
This type of training is generally only offered to medical professionals. Proof of current employment in a heart-related medical field may be required upon registration for the class as well as a list of previous critical care experiences. Some countries also require certification in basic life saving (BLS) methods before allowing admittance into ACLS classes. Students may wish to verify which qualifications are necessary for the course in question prior to registering, as they may vary depending upon the training administrator and country in which the class is offered.
Nurse