What are the Different Surgical Tech Careers? (with pictures)
Numerous surgical tech careers are available to people who pursue training in surgical technology. Surgical technologists can work in a variety of environments from hospitals to private clinics, and they can pursue additional training and certifications which allow them to work in specialty positions in the operating room. As a general rule, more surgical tech careers are open to individuals who have obtained professional certification and maintain a membership in a professional organization which promotes high standards of performance and competency.
Surgical technologists, also known as surgical technicians or scrubs, assist with surgical procedures. They prepare and clean operating rooms, check equipment for safety, make sure that the appropriate tools are set out for a procedure, interview patients, and assist surgeons so that procedures run safely and smoothly. They work under the direction of the surgeon and other members of the surgical team such as perioperative nurses.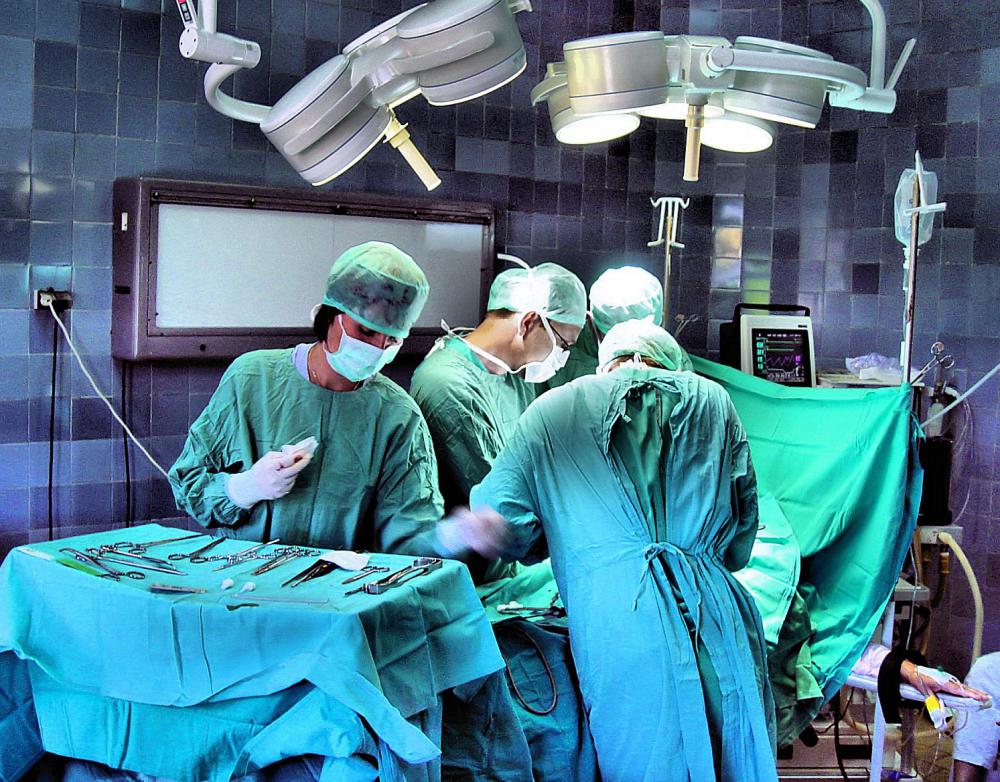 The vast majority of surgical tech careers are in hospitals, where surgical techs work in operating rooms. Techs may work for a specific hospital, or they may be employed by a medical staffing agency which provides staffers as needed. Traveling for work with an agency can be grueling, but the compensation can also be very high, and these type of surgical tech careers can expose people to lots of working environments and situations which may be of professional interest.
In the hospital environment, surgical techs may receive special training to act as a surgical first assistant or circulating tech. The surgical first assistant works closely with the surgeon to keep the patient stable and address concerns during the surgery, while circulating techs help to keep operating rooms sterile.
Other surgical techs work in environments like dental offices, medical clinics, and outpatient surgery facilities. These surgical tech careers are less high stress than those in hospital environments because patients are usually seeking elective surgery or receiving routine minor surgery. Rates of pay can vary for surgical techs in these positions, depending on their level of certification and experience.
Surgical techs can also work in medical equipment sales. Companies which sell medical equipment and devices often rely on people with medical experience for sales, as people with experience can demonstrate products, talk about how they can be used, and network with other members of the medical profession. Surgical techs also work for trade and medical schools, teaching future generations of health care workers, and they can work for professional organizations, promoting standards of training and competency.
A surgical tech manages equipment during surgical procedures.

Surgical technicans can work in hospitals, private clinics and specialty positions in operating rooms.

Surgical techs work under the supervision of the members of the surgical team.