What are the Different School Psychologist Jobs?
School psychologist jobs can encompass a wide variety of responsibilities. A psychologist's primary focus is working with elementary and secondary school students. School psychologists are usually employed by public and private schools, though they can be based elsewhere, such as in their own private practices. They regularly work with students, families, teachers, school administrators, and other community-based service providers. In addition to academic performance, some examples of common student concerns they address include cultural identity and bullying, and some school psychologists also address behavioral and learning issues, often working with gifted students and others with special educational needs. Most school psychologist jobs require advanced degrees and special certification or licensure.
School psychologist job duties frequently include sitting in on classes and observing student behaviors and interactions. The psychologist often monitors particular students' academic progress, evaluating children who might have special educational needs, such as remedial or gifted students. He or she will typically administer diagnostic tests to assess the students' learning, and then he or she might prepare reports for parents and school administrators.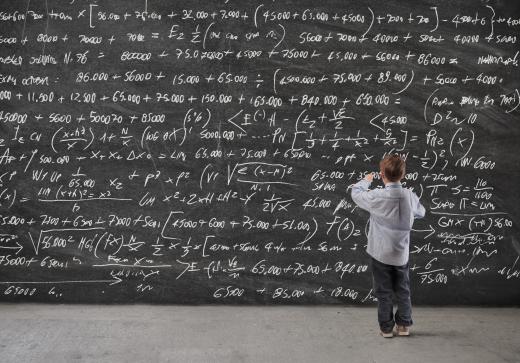 School psychologists often have private office sessions with students as well. They usually counsel them on academic as well as personal matters. They typically touch on a number of issues, such as classroom performance and behavior, which usually involve collaboration with parents and teachers. Many psychologists also address social problems between students, such as cultural conflicts or bullying. They might work with students individually or lead group sessions to resolve their issues.
Those with school psychologist jobs traditionally work with multidisciplinary teams to evaluate student needs and develop appropriate learning plans, sometimes involving outside community service providers. In most communities, school psychologists also have to be aware of potential child abuse or neglect and contact the appropriate authorities when necessary. School psychologist jobs can often entail administrative duties as well. For example, one might end up as the director of the gifted program in his or her school.
Most school psychologist jobs require completing academic coursework in both psychology and education. Additional assets might be sensitivity and experience with children's issues. In the U.S., individual states grant certification or licensure to those seeking school psychologist jobs. Psychologists also have the option to become nationally certified by the National School Psychology Certification Board. Furthermore, these professionals must adhere to certain ethical standards set by the National Association of School Psychologists.
AS FEATURED ON:
AS FEATURED ON:






By: olly

A school psychologist often evaluates children who have special educational needs, such as gifted students.

By: micromonkey

Some school psychologists address threats like bullying.

By: Hemeroskopion

School psychologists may help students work through issues with socializing.

By: Vesna Cvorovic

School psychologists may try to resolve conflicts between students.