What Are the Different Prednisone Interactions?
Prednisone is a drug in the corticosteroid class and is often used to treat arthritis and severe allergic reactions, but may also be used for blood, eye, or lung conditions, as well as certain cancers and skin diseases. Although this medication is thought to be effective at treating many ailments, prednisone interactions may occur, which can affect how this drug or other medications work, or may aggravate the symptoms of certain medical conditions. For instance, barbiturates may decrease the amount of prednisone in the bloodstream, while those with latent tuberculosis may develop a reactivation of this disease.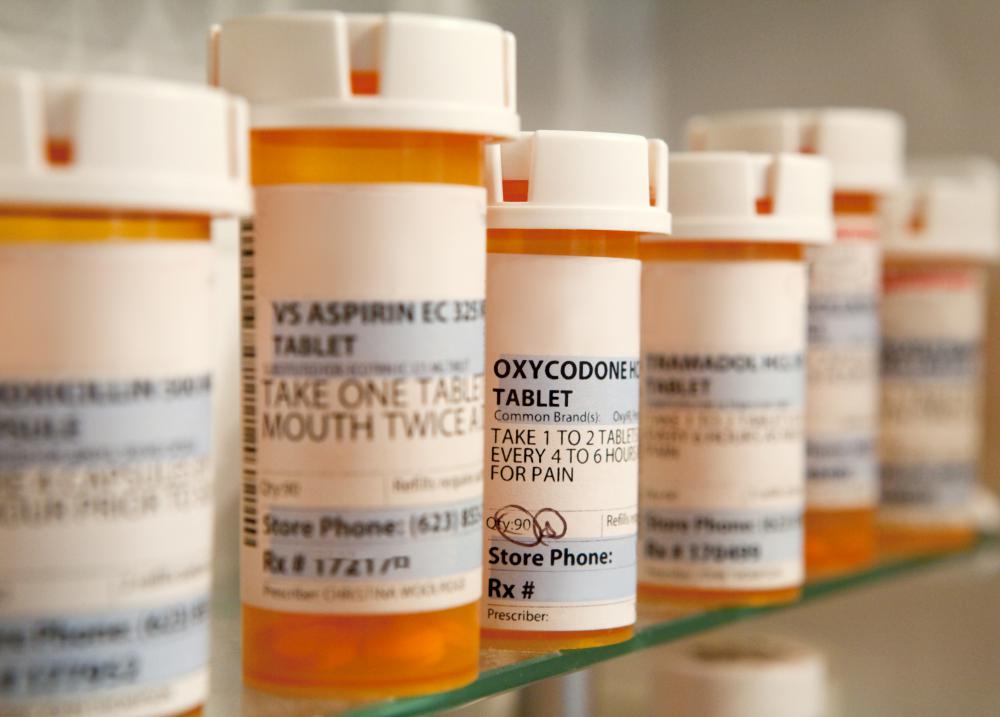 It is always important to speak with a physician about medication usage prior to starting any new drug, but it is especially important when beginning prednisone, as this drug has a number of potentially negative interactions. Some of the most common prednisone interactions consist of either an increase or a decrease of this drug within the bloodstream. Barbiturates and certain synthetic steroids can decrease drug levels, while some estrogen medications and supplements containing licorice may increase the amount of prednisone in the bloodstream, which may aggravate side effects. Some types of antibiotic and anti-epileptic drugs may also alter blood levels. Additionally, taking this medication may alter the effect of live vaccinations, as it can lower the resistance of the immune system.
As well as causing drastic increases and decreases of certain medications, prednisone interactions can result in a worsening of the symptoms of certain medical conditions. For instance, this drug may cause left ventricular free-wall rupture in those who have recently suffered a myocardial infarction. This medication may also result in a worsening of symptoms for those suffering from psychological conditions like depression or raise blood glucose levels in those with diabetes.
Prednisone interactions may also be the direct cause of certain medical conditions. For example, combining this medication with nonsteroidal anti-inflammatory drugs (NSAIDs) or salicylates can increase the risk of ulcers or gastrointestinal bleeding. The risk of serious infection can drastically increase if this drug is mixed with other immunosuppressants, while combining fluoroquinolone with prednisone may result in tendinitis or tendon rupture.
The use of some antidepressants alongside this drug can potentially lead to an increase in seizures. Excessive use of laxatives or diuretics while taking this drug can often lead to a loss of electrolytes, which may cause hypokalemia, or lowered potassium levels in the blood. Additionally, this medication may cause an increase of fluid or sodium retention in those taking antihypertensive drugs.