What are the Different Options for Outdoor Fencing?
There are several types of outdoor fencing to suit a host of circumstances and needs. Some of the most common options on the market are wood, chain link, vinyl, chicken wire and picket fencing. When choosing a style, one should consider whether it will be used for containment purposes, privacy, aesthetics, or a combination of the three. It's also important to keep in mind the initial cost and how much maintenance will be needed to keep the fencing in good condition.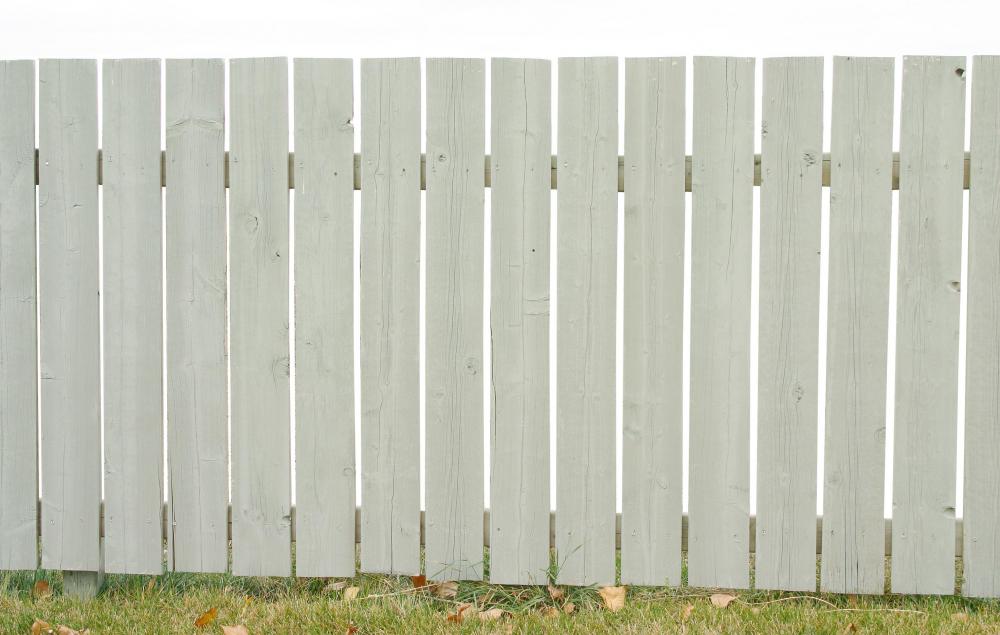 Wood fencing is primarily used for both privacy and containment. It's the perfect choice for creating a buffer zone in busy neighborhoods and works well for establishing boundaries in a back yard. Also, it's a great way to ensure a safe play area for children and animals. Wood fencing is desirable because of its aesthetic qualities and ability to be customized with wood stain. The drawbacks are that it does require occasional maintenance or replacement because of rotting and potential damage by insects.
Chain link fencing is mainly intended for marking boundaries and for containment purposes. It is a less stylish type of outdoor fencing as it doesn't offer any privacy or aesthetic value. Probably the biggest benefit of chain link fencing is that it is relatively inexpensive and widely available at most home improvement stores. The downsides are that it is prone to rusting and might require some parts to be replaced on occasion.
Vinyl outdoor fencing is growing in popularity mainly because it is maintenance free. Vinyl is resistant to the elements, so it won't rot like wood or rust like metal. Most people also find it somewhat aesthetically pleasing and there are numerous styles to choose from.
Chicken wire is probably the least visually attractive type of outdoor fencing, but it is quite practical in certain situations. It is ideally suited for containing chickens or small animals, and also for protecting gardens from animal intruders. The biggest benefits are that chicken wire is very affordable and simple to install. The downsides are that is not very durable and can rust quickly.
Another option for outdoor fencing is a picket fence. It is the iconic style for suburban American homes and is primarily used for its aesthetic appeal. Picket fencing is also usually sufficient for containing children and most pets. It tends to be middle of the road in terms of cost but often requires replacing panels due to weathering if traditional wood is used.
A house with a picket fence.

Wood fencing is used for both privacy and containment.