What are the Different Options for Christian Distance Learning?
The concept of Christian distance learning has become increasingly popular among different Christian denominations since the dawn of the 21st century. In some cases, these learning opportunities are provided by accredited institutions that are independent of a connection with any specific denomination. At other times, the distance learning program may be offered by a specific denomination or as a joint effort between several denominations of a given family within Christianity. While the focus of Christian distance learning is often associated with studies offered by a seminary with an eye toward eventual ordination, a number of denominations are developing in house opportunities for lay leaders in local congregations to take part in Christian distance education opportunities.
One of the most common examples of Christian distance learning is the offering of online Christian learning in the pursuit of some type of divinity degree. A number of well-respected brick and mortar seminaries now offer at least a portion of the course work required for successful completion of their degree programs via remote learning opportunities. This can be especially helpful when the student would find it hard to relocate in order to attend classes, or must juggle classes with holding down a full-time job.
Another example of Christian distance learning has to do with the training and empowerment of individuals who wish to develop skills that will allow them to contribute to the lives of their local congregations as lay leaders in one area of ministry or another. For example, the distance learning course or courses may focus on aiding individuals in becoming more effective teachers in a Sunday or Sabbath School program, or possibly training individuals to function as financial officers for the local congregation. There are even some denominations that offer a wide range of courses via distance learning for Christians who want to learn more about Christian history and the development of the Bible in general, the history of a specific denomination or faith tradition within the Christian family, or even develop stronger understandings of specific doctrines or belief systems within the broad scope of Christian faith and practice.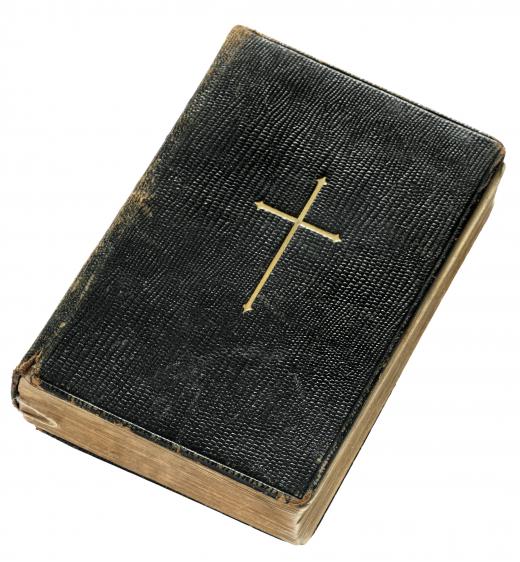 In some cases, Christian distance learning programs are fully accredited and the successful completion of the courses result in the accumulation of college credits. At other times, the programs do not offer any type of accreditation, just the opportunity to learn about a specific subject without the need to attend traditional classes. It is important to investigate the background of different types of online learning opportunities to make sure the program is reputable and is likely to provide whatever benefits the student wishes to receive from the experience. Like any type of online learning program, tuition and other costs associated with Christian distance learning offered by an accredited institution may be eligible for scholarships or other types of financial aid, making the learning opportunity more affordable to a wider range of interested people.
AS FEATURED ON:
AS FEATURED ON:






A Christian pastor giving communion to a girl.

By: nupsik284

A Bible.

By: Yuri Arcurs

A woman taking a Christian distance learning class.