What are the Different Nail Technician Jobs?
Nail technician jobs are likely to be available in a number of different environments. In a day spa, for example, emphasis may be on providing each customer with a package of services, while a nail salon may simply clean and shape nails before polishing them. Hair salons may educate customers on routine maintenance, while upscale hotels are likely to institute policies concerning the knowledge and behavior of technicians. Cruise lines may also offer opportunities for licensed nail technicians, but a commitment to additional training and exceptional service are likely required.
Many environments that promote health and beauty are likely to offer nail technician jobs. Despite a different approach to customer service, the nail technician job description is often the same. Duties are likely to include, for example, performing nail, hand and foot treatments relative to polish and massage. Technicians also regularly need to sanitize equipment, maintain clean work stations and properly handle tools and products. Additional functions may include answering telephones, scheduling appointments and receiving payments.
At a day spa, emphasis is often placed on providing customers with a complete package of services. In addition to providing natural nail manicures, for example, technicians may also give pedicures and light massages. Paraffin wax and hot oil treatments may be used to soften or moisturize hands. While a large focus is often given to the client experience, nail technicians may also be expected to promote and sell additional treatments and retail products.
A nail salon, on the other hand, often does not provide therapeutic services but instead focuses on the appearance of hands and feet. Licensed nail technician jobs in these environments may be fast-paced and require specialized knowledge of artificial nails and air-brush design techniques. Nail salons may further require technicians to perform such signature services as sculptured nails, tips with or without overlays, nail wraps and fiberglass nails. Such specialized services may or may not be available at a day spa.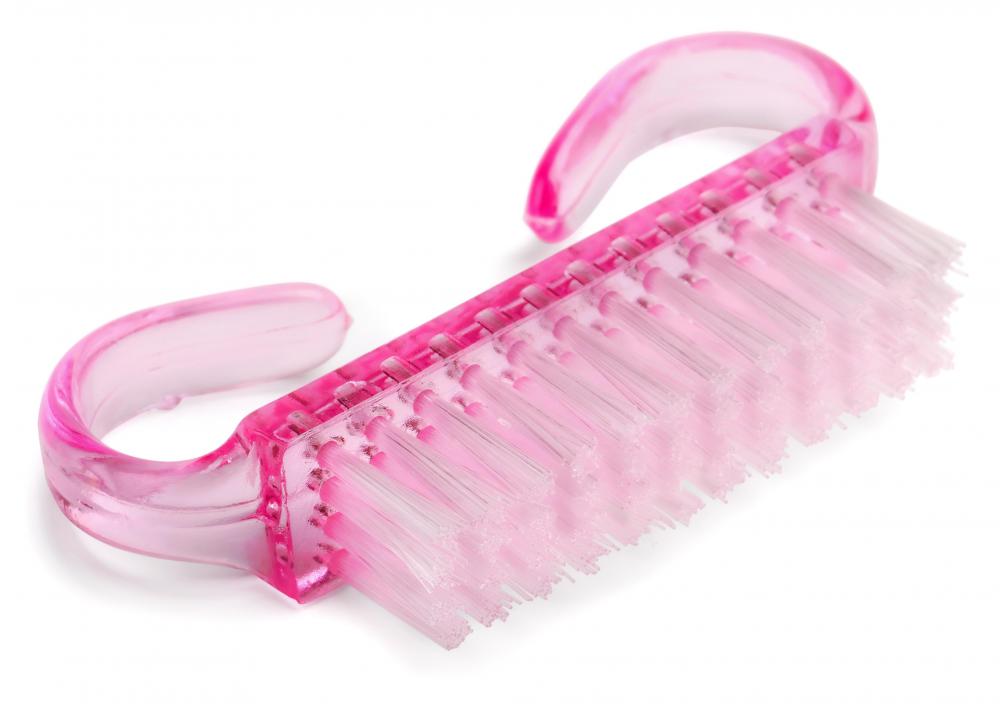 A hair salon may offer a similar environment, although technicians may provide more in-depth nail analysis and also advise clients on maintenance regimens. Retail product offerings may be suggested, as in a day spa, but services likely do not encompass massages and other beauty treatments. In some instances, nail technicians are also licensed cosmetologists, and they may use both services to encourage a larger clientele base.
Luxury hotels may offer beauty services designed to complement guests' stays. In addition to nail services, such an environment may require technicians to maintain knowledge of and compliance with all departmental policies, service procedures and standards. Technicians may need to be familiar with all hotel services, features, local attractions and activities to accurately answer guests' questions. They may also be asked to anticipate guests' needs, acknowledge all guests and provide modern services combined with a relaxing experience. Nail technician jobs at hotels and day spas may be similar in nature, although hotel guests are unlikely to be repeat customers and may require specialized attention for such events as weddings, graduations and receptions.
Nail technician jobs on cruise lines may be similar in nature to other environments, but often require specialized training. Some ships, for example, require all hired staff members to complete instructional training in guest service modules, while nail technicians must attend additional modules concerning cruise ship protocols, professional and retail products and the customer experience. Thus, actual duties may remain the same as more traditional service providers, but anticipatory customer attention may be much greater than even that of a luxury hotel.
Artificial nails applied by a nail technician.

A nail technician polishing a woman's fingernails.

A nail technician giving a person a paraffin wax treatment.

Nail technicians may be employed on a cruise ship.

The nail technician will use a fingernail brush to clean the fingernails in preparation for a manicure.