What are the Different Medical Lab Tech Jobs? (with pictures)
Medical lab tech jobs cover a wide range of specialties and responsibilities. The type of employment available depends upon whether the candidate is a lab technologist, who typically has a four-year college degree, or a lab technician, who may have a two-year degree, program certificate, or simply on-the-job training. Regardless of the area of specialty, all medical lab tech jobs include careful collection, preparation, analysis or testing of human tissue, cell or fluid samples. Jobs may range from drawing blood at a blood bank to managing a laboratory research team for a pharmaceutical company.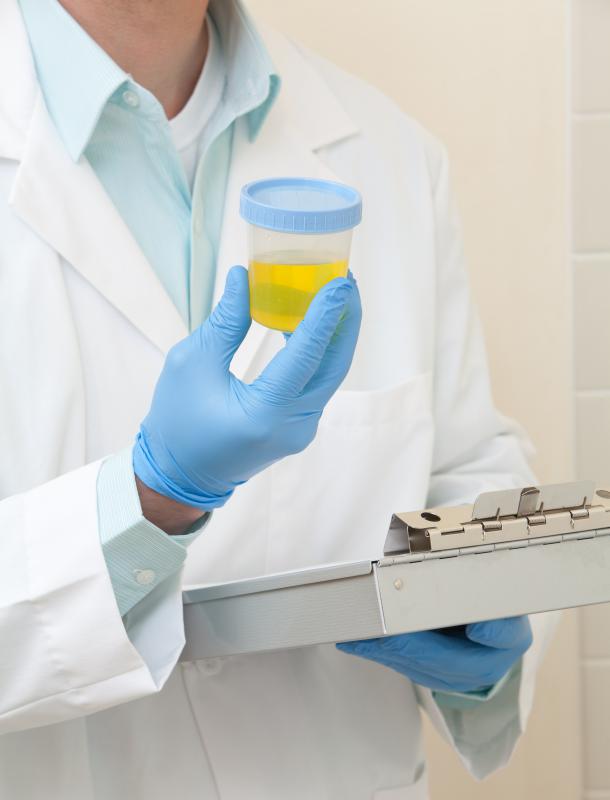 While education and certification requirements may vary between localities, becoming a lab technician is a relatively quick path into a medical career. Some medical lab tech jobs available at the technician level include work at blood banks or hospitals as a phlebotomist, someone who draws blood samples. Technicians are also needed in labs to prepare samples and to monitor automated analyzers. Histotechnicians typically prepare and stain tissue samples for review by a pathologist. Most labs and medical treatment facilities use technicians to assist in obtaining, preparing and testing samples, often under the supervision of a lab technologist.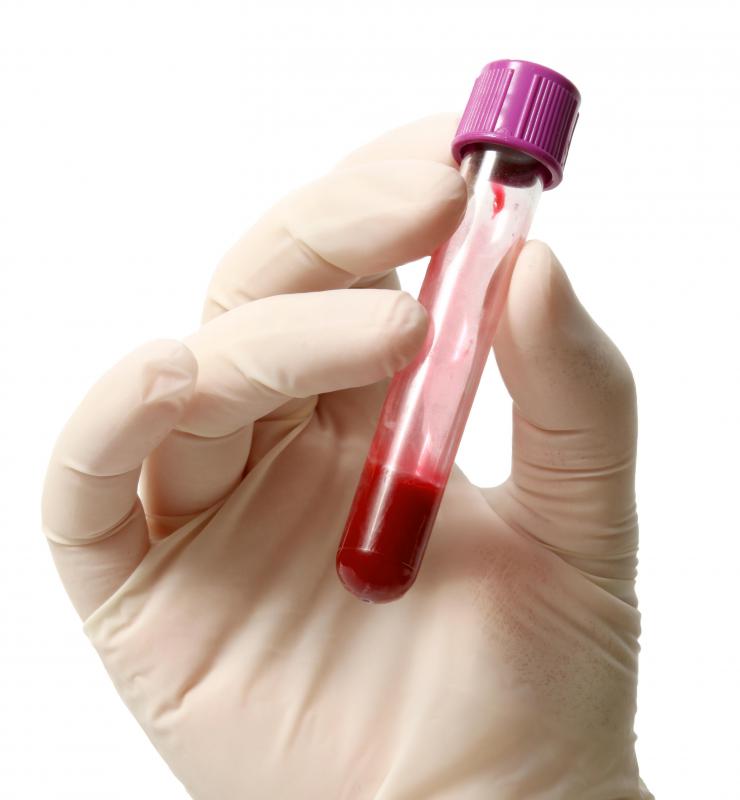 Technologists can choose from a much broader range of medical lab tech jobs. They can find employment in lab supervision or management, as well as in a wide range of specialized fields. Their responsibilities are more complex than just obtaining samples and preparing slides. They are also expected to conduct the tests, analyze the data, and prepare reports which will assist the physicians in determining a proper diagnosis and treatment plan. Accuracy and attention to detail are critical in these positions.
A medical tech with an affinity for chemistry may choose to work as a clinical chemical technologist. This job entails analyzing the chemical and hormone levels of blood samples. Microbiology technologists examine fluid samples to identify the presence of bacteria, microorganisms, or parasites. Blood banks and hospitals hire immunohematology technologists to collect, type, and prepare blood for transfusions.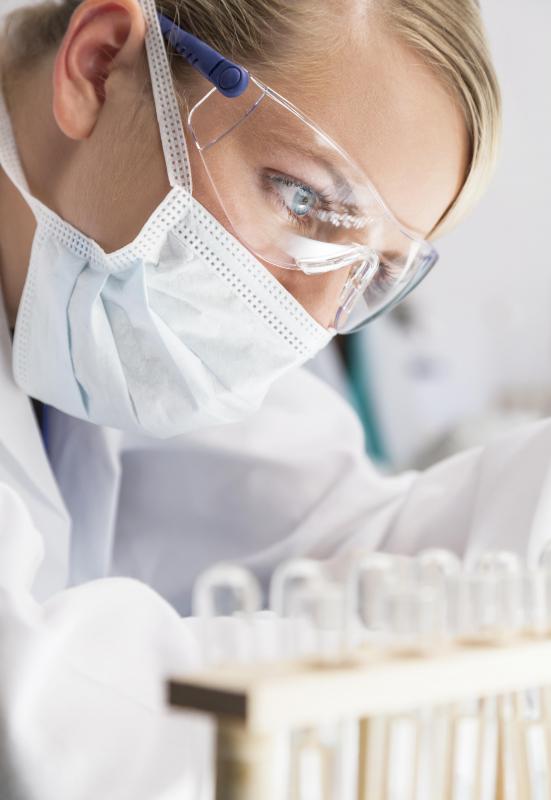 At times, patients who are being treated with medication require tests to see if the prescription levels are appropriate and effective for them. These tests are conducted by immunology technologists. Slides of skin and tissue samples are examined by cytotechnologists, who look for abnormal growth and the presence of cancerous or pre-cancerous cells.
Presently, about half of the medical lab tech jobs are in hospitals. Employment is also available in doctor's offices, ambulatory care units, and private or government labs. Pharmaceutical companies hire lab techs to work with teams developing and testing new drugs. National health organizations, university research teams and funded research programs are additional sources of employment.
The number of medical lab tech jobs is expected to grow at a faster rate than jobs in many other sectors. This is due not only to the growing population, but also to advancements in medical diagnosis and testing. This field offers advancement opportunities for those who wish to further their education, experience and expertise.
A medical lab tech placing a test tube in a centrifuge.

A medical lab tech holding a urine sample.

A medical lab tech who is trained to take blood is called a phlebotomist.

A medical lab tech may draw blood at a blood bank.

A medical lab technician may find work at a university research laboratory.

Microbiology technologists examine fluid samples to identify the presence of bacteria.