What are the Different Kinds of Caffeine Products?
The most well-known caffeine products are generally coffee, soft drinks, and various kinds of tea. In addition, there are pills designed specifically to increase a person's energy that contain caffeine as a main ingredient. These pills are often marketed to people such as truck drivers who spend a lot of time driving, and those with jobs that require unusual sleeping patterns. Other caffeine products that aren't generally as well-known include frozen yogurt, pain relievers like aspirin, and anything made with chocolate.
The strongest source of caffeine that is commonly consumed is espresso coffee, and this is because it has a higher ratio of coffee beans compared to water. Among other beverages, regular coffee is the strongest, followed by tea, and then soft drinks. Most soft drinks have about half as much caffeine as coffee when it is brewed in the standard way. Pills designed to be caffeine stimulants have approximately the same level of caffeine as coffee for a regular-sized dose.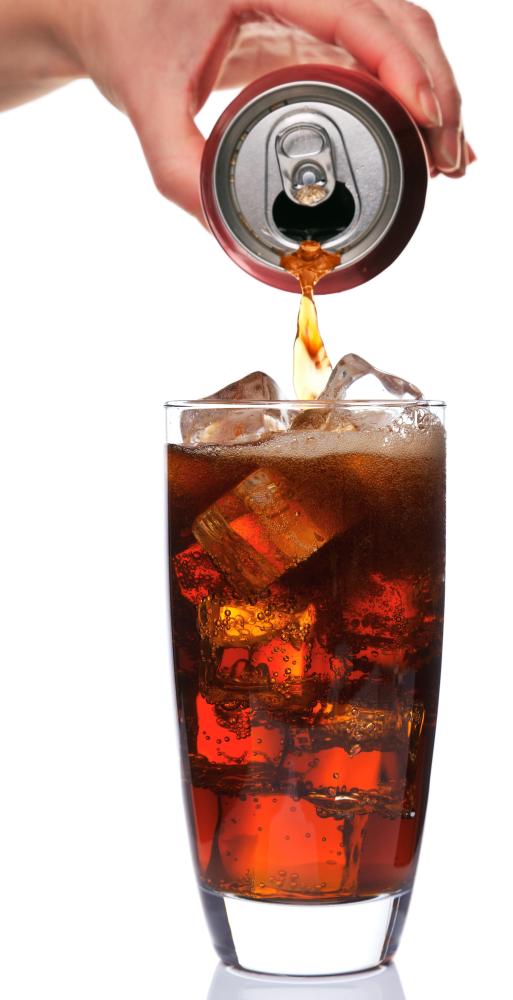 Many plant species around the world naturally produce caffeine in varying amounts, and people in many of those areas have made use of caffeine over the centuries. For example, both the tea leaf and coffee bean have caffeine naturally, as do the cola nut and the coco plant. Most methods of getting caffeine from these plants involve heating water to extract the essence of the plants, although sometimes the plants may be eaten directly as well.
Caffeine is clinically considered a stimulant, and it has the potential to be addictive. When a person uses caffeine products, it interrupts a chemical in the brain that makes people feel relaxed. The absence of this chemical's effect is the primary reason for caffeine's ability to stimulate people, but it is not the source of the addiction. Caffeine products become addictive because they stimulate the production of dopamine, and this is a very common mechanism for addiction among various drugs around the world. The stimulation of dopamine production caused by caffeine is generally very weak compared to many other addictive substances, which is why caffeine withdrawal symptoms are generally fairly mild.
Most doctors agree that caffeine isn't all that dangerous when used in moderation. Many people use it to help them perform better at work or wake themselves up in the morning. Some people feel that overuse of caffeine is dangerous, and there are some concerns about children using caffeine because of problems it may pose for their development. It's also generally accepted that caffeine products can potentially be dangerous for women to consume during pregnancy.
AS FEATURED ON:
AS FEATURED ON:






A soft drink may contain caffeine.

By: lecostaloca

An energy drink may contain caffeine.

By: sonnenklang

Frozen yogurt containing caffeine.

By: Alessandro Capuzzo

Espresso is a particularly strong source of caffeine.

By: Andres Rodriguez

Drinking a cup of coffee every day may lead to physical dependence on caffeine.

By: Alexandr Steblovskiy

Coffee beans can be eaten plain.

By: karandaev

Sweet tea may have caffeine in it.

By: DoraZett

Many people consume caffeinated products to help wake themselves up in the morning.

By: Serggod

Caffeine pills contain as much caffeine as coffee.