What are the Different Environmental Manager Jobs?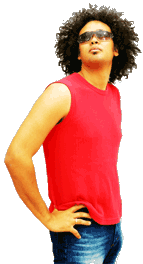 Environmental manager jobs are often available in many different sectors. Consulting firms may provide the greatest number of opportunities, although private manufacturers and construction companies may also be potential employers. Environmental program manager, senior consultant and environmental compliance specialist are examples of common leadership positions. Additional titles of positions in this field may include environmental project manager, manager of environmental systems, environmental services manager and data manager. While each of these likely deals with natural resources and regulatory compliance, their exact functions may be vastly different.
Environmental manager duties are likely to differ among companies and job titles. While many of these positions usually pertain to resource development and preservation, related functions generally vary. An environmental program manager, for example, may oversee a department that composes one company or consulting firm. Accordingly, an essential task may be to develop environmental consulting business in the private sector. Additional functions may include managing projects and supervising staff.
Similar to this environmental manager job is that of senior consultant. In this position, a person may work with existing clients to improve or establish their environmental management programs. Such programs may require compliance with local or national laws concerning processes and/or products. An element of sales may further compose this position, in which the manager establishes new client relationships. The senior consultant may also provide technical leadership and mentor his or her team.
Also within a consulting capacity are positions that identify the environmental needs of individual clients. These are different from sales positions, which largely work to develop business. Sometimes known as senior environmental compliance specialists, these environmental manager jobs often evaluate and resolve clients' regulatory compliance needs. These positions may also create and implement environmental programs that include storm water management, air emissions testing and emergency planning. Additional functions may include reviewing technical work from junior team members and training a client's work staff on new environmental guidelines.
Some environmental supervisory positions work hands-on with projects, including reviewing all data relative to a subject property. For example, some projects may require that pertinent individuals and organizations be interviewed so functions of the property are determined. From that point, some environmental manager jobs may also research and review all prior assessments and historical data. Finally, these positions may require writing reports that identify recognized environmental conditions to be solved during the project.
Within a manufacturing facility, environmental manager jobs may focus on product development. For example, the manager of environmental systems may integrate a risk-based system that extends beyond local or national compliance laws. This system may be created to reduce product environmental impacts, reduce resource consumption and foster broader sustainability efforts. Manufacturers of paper and household goods are likely to offer such positions
Construction or building companies may also employ people to oversee land usage and compliance. Such environmental services manager jobs are likely to prepare proposals and cost estimates for construction permits. These positions may also analyze field reports to ensure regulatory compliance, review the quality of project data and oversee subcontractor performance. Similarly, an environmental data manager may perform quality assurance checks on field data packets and interact with clients regarding data deliverables. Such positions may further validate field data information, upload it to a client's website and make periodic updates for legal and business regulations.
Environmental manager requirements in terms of education are likely to be the same in many positions. Candidates often need four-year degrees in engineering, geology, biology, environmental science or natural resources. Some employers may prefer people with advanced degrees, while others may give greater consideration to job experience. Safety and compliance training coupled with project management or business development experience may compose additional qualifications.


Man with hands on his hips