What are the Different Dance Teacher Jobs?
A dance teacher is a professional with dance experience who excels at passing on skills to others. There are many different types of dance teacher jobs, many of which require specialized talents and training. Some dance teacher jobs are divided based on the type of dance being taught, while others differ in the goals or aims of the class.
Throughout history, nearly every culture in the world has created a unique form of dance. As a result of cultural sharing and evolution, there are now dozens of different styles of dance that can be taught. Many dance teacher jobs focus on teaching a specific type of dance, such as ballet, ballroom, Latin, modern, or jazz. Each of these forms takes a specific type of training in movement and musical interpretation. While almost all dance forms require flexibility and strength, the training of a ballroom teacher will be significantly different than the training of a ballet instructor. Skill-specific teachers often have many years of training under their belts, and many have had careers as professional dancers.
Dance teacher jobs may be divided by the aim of the class. Professional dance classes are generally for students who want to pursue a dance career; these are often the most rigorous and disciplined types of classes. Exercise classes may use dance as a means of fitness, and while they incorporate dance training are often more focused on getting a good workout. Community dance teacher jobs may entail teaching students a type of dance as a hobby or skill, rather than with an aim towards creating professional dancers.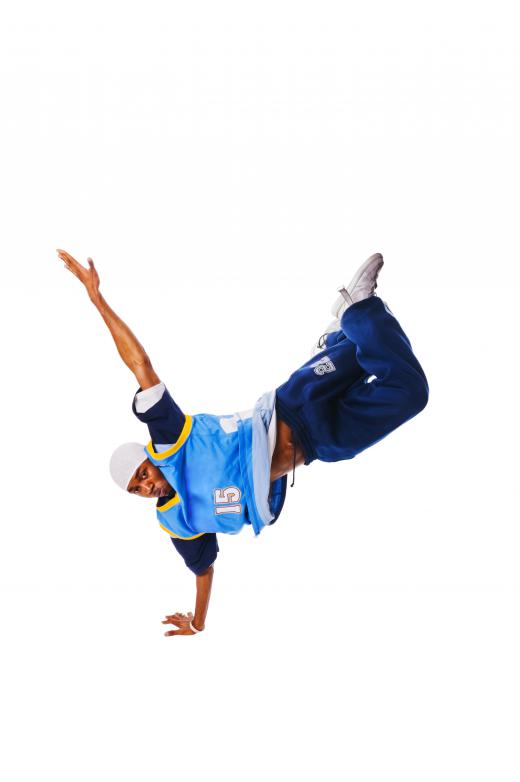 There are many locations at which dance teacher jobs may be available. Professional dance companies often hire dance teachers to oversee the training and practices of their students. Universities and high schools may offer dance teacher jobs that focus both on students training to be professionals and as an alternative to a typical physical fitness course. Health and fitness clubs are often in need of dance teachers to run group classes with an emphasis on physical fitness, strength, and flexibility.
Dancers are frequently very creative people, thus some dance teaching jobs are quite unusual and unique. Some teachers offer special classes for engaged couples who want a unique and beautiful wedding dance; these classes may focus on basic steps or even include a personalized routine for the couple to perform at their wedding. Some dance teacher jobs also focus on using dance as a therapeutic device, both to aid physical recovery from injuries, and as a means of creative outlet for people struggling with disabilities and mental health issues.
AS FEATURED ON:
AS FEATURED ON:






By: Brocreative

Ballet instructors may work with young children.

By: Nikita Buida

Dance teachers can teach hip-hop dance.

By: nanettegrebe

Dance teachers may teach modern dance.

By: Dancer01

Ballroom dance requires specific training, which is different than ballet and other dance forms.

By: muro

A dance teacher may focus on teaching a specific type of dance, such as Latin dance.

By: Zsolnai Gergely

Ballet dance teachers may be skilled in the various styles of ballet including classical, contemporary, and neoclassical, as well as the different techniques including French, Italian and Russian.