What are the Different Catering Manager Jobs?
A catering manager supervises the catering wing of a restaurant, event center, hotel, or supermarket. Catering manager jobs can take many different forms, and can entail different responsibilities on every day of the week. Some of the duties included with catering manager jobs may include finding and meeting with clients, developing menus, creating a company image, overseeing events, and training staff.
Regardless of the type of business, most catering manager jobs require lots of contact with clients. A catering manager is usually the point of contact for people trying to plan an event, and as such needs excellent communication and personal skills. Catering manager jobs may include holding initial meetings and tasting events with clients, crafting menus to suit different events and budgets, and coordinating with other vendors to provide a cohesive event. Weddings, baby showers, reunions, and funerals may all be part of a catering manager's daily schedule.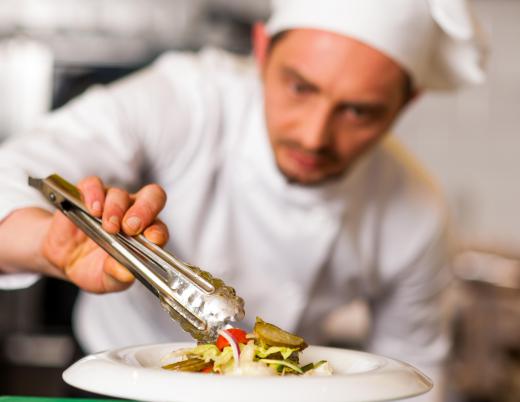 Some catering manager jobs require the manager to be involved in the image and scope of the company. Unlike a simple catering business, workplaces that involve a catering manager tend to have several different areas of emphasis and need competent managers that can handle the responsibility of the entire catering enterprise. A catering manager may need to design logos for the company, write press releases and company publications, choose staff uniforms and catering materials such as flatware and glasses. In this capacity, a catering manager helps craft the image of the catering wing to match and complement the rest of the business.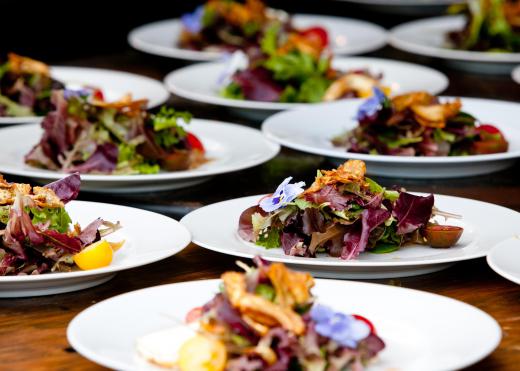 Catering manager jobs may require staff supervisory duties. This may include hiring, firing, and promoting staff members, as well as training responsibilities. If a staff member misbehaves during a job, the catering manager will likely be held responsible both by the client and the company. Creating a well-trained, well-behaved staff helps maintain the professional image of the company and is one of the most important duties of a catering manager.
Most events cannot rely on food alone, but the catering manager is often a central figure in planning any kind of catered event. Catering manager jobs at hotels and event centers often necessitate creating a network of vendors for clients to use. It is important for catering managers to strike up professional relationships with related vendors, such as florists, funeral homes, officiants, bakeries, and musicians. While good professional networks help the company appear full-service and efficient to clients, they also allow the catering manager to find vendors that suit the style and professionalism of his or her company. Choosing professional contacts wisely can help ensure that the bad behavior of another vendor does not reflect poorly on the whole event and thus the catering manager.
AS FEATURED ON:
AS FEATURED ON:






By: stockyimages

A chef at a catering company typically creates a special menu that showcases his areas of expertise.

By: Eric Limon

Often, a catering manager will work with the chefs and food suppliers to craft a variety of catering menus for different events.