What are the Different Aviation Careers?
It takes many different people with versatile skill sets to carry out a successful flight. Due to the complexity of the aviation industry, there are several different options for those interested in aviation careers. Career opportunities include aviation managers, pilots, and avionics equipment mechanics. With the proper training and education, starting a career in the aviation industry may not be as difficult as one may imagine.
Aviation managers are responsible for keeping airports safe and running efficiently. This may include hiring employees, taking appropriate measures to meet government security regulations, scheduling flight services and coordinating the transportation of passenger luggage. To be successful in aviation management, one should typically have good organizational skills, possess budgeting and finance skills and be comfortable in a leadership role.
To prepare for aviation careers in management, a four-year degree in business or transportation management is generally the first step. During undergraduate school, many students acquire internships with major airlines in order to gain an understanding of the complex activities that occur in the aviation industry. Many go on to obtain master's degrees in business and take certification courses with the Federal Aviation Administration (FAA).
Aircraft pilots not only fly commercial airplanes, but may fly helicopters, private plans or military air craft. Pilots are not only responsible for flying aircraft, but may also be responsible for supervising other crew members, communicating with air craft controllers, overseeing flight plans as well as managing and testing aircraft equipment. Many pilots advance to become flight instructors, teaching flight courses periodically throughout their aviation careers.
Training to become a pilot typically requires some type of flight school followed by the appropriate licensing. Most pilots have a four-year degree in addition to specialized training. A fair number of pilots begin their flight training in the military while others obtain certification from the FAA.
Once the flight training has been completed, pilots typically go on to apply for licensing. In order to fly any aircraft that carries cargo or passengers, a commercial pilot's license is typically required. When applying for FAA licensure, most candidates typically must have at least 250 hours of flight experience in addition to passing a written and flying exam.
Aviation equipment mechanics ensure that air craft and equipment is maintained, repaired and up to FAA inspection codes. Due to the complexity of the machines and their accompanying parts, equipment mechanics may spend a lot of time troubleshooting electronic systems and computerized controls. Some aviation mechanics specialize only on one particular type of air craft while others may be qualified to work on numerous types of equipment.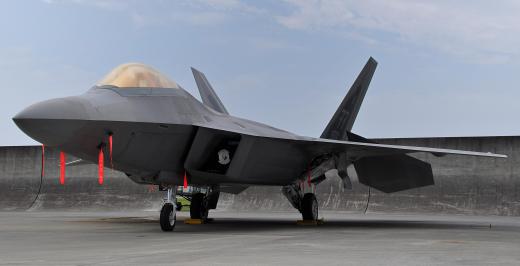 There are some opportunities to begin aviation careers in equipment mechanics as an apprentice for smaller companies. Most aviation mechanics undergo 12 to 24 months of training at an Aviation Maintenance Technician school that is FAA certified. Aviation equipment mechanics may also need to apply for licensure from the FAA in order to operate or repair certain types of equipment.
AS FEATURED ON:
AS FEATURED ON:






By: janaka Dharmasena

Aviation historians research the origins and development of aeronautical concepts.

By: hallucion_7

The pilots of long haul, wide-body commercial jetliners like the Boeing 747 must have considerable flying experience.

By: pixel974

The copilot on a commercial aircraft assists the captain or command pilot with a variety of tasks.

By: Sly

Many rural pilots fly crop dusters for a living.

By: dreamnikon

Fighter pilots are trained to fly combat aircraft like the F-22 Raptor into air to air engagements and on bombing runs.

By: itsallgood

Airship pilots fly today's non-rigid dirigibles over sporting events and public gatherings.

By: BSANI

A commercial helicopter pilot may specialize in flying clients to remote ski or hunting locations.

By: icholakov

A fair number of pilots begin their flight training in the military.