What are the Different Assistant Manager Careers?
There are many different types of assistant manager careers, and applicants should apply for assistant manager positions that will utilize their specific skill sets. Assistant managers are typically responsible for helping oversee the day-to-day operations of the business. The position shares many duties regardless of the industry; however, there are differences in each area.
Assistant managers of restaurants work with food, the public, and employees. Almost every fast food restaurant or fine dining establishment has an assistant manager. Larger restaurants usually have one for the front dining area and one in the kitchen. Duties in this industry include overseeing inventory, managing food orders, supervising staff members, and opening or closing the restaurant each day. This industry requires long hours that can range from early in the morning until very late at night.
Retail assistant managers typically work varied hours that can include nights and weekends. General responsibilities include overseeing inventory, supervising employees, and managing the store's cash. Retail assistant manager jobs can be found in grocery stores, small clothing boutiques, and chain department stores. Those who choose assistant manager careers in the retail field should enjoy working with the public and not mind working a variety of hours.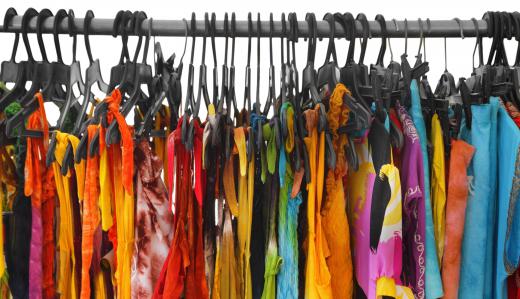 Many business offices employ assistant managers. This position usually provides weekday, daytime hours, though there may be overtime involved. In the corporate world, the assistant manager is expected to dress professionally, and in many cases is also expected to have a degree in business or a related field. Travel and business meetings are sometimes part of being an assistant manager in an office.
The geriatric field also has many opportunities for those interested in assistant manager careers. Nursing homes, retirement communities, and senior citizen centers use assistant managers to ensure the smooth running of the business. Assistant managers in these fields are also sometimes responsible for meeting with a board of directors and pursuing grant funding opportunities.
Sports assistant managers are often needed in leagues ranging from minor league baseball to NFL football, and those thinking of assistant manager careers may want to look into this field. Duties depend on the level of league involved. Assistant managers of a traveling minor league ball team book hotels, manage the schedule, and work with the players. When an assistant manager works in professional leagues like the NFL, duties include managing a large staff of team employees.
AS FEATURED ON:
AS FEATURED ON:






By: contrastwerkstatt

Attending business meetings can be part of the job of an assistant manager.

By: adisa

An individual may find a management position in a clothing boutique.

By: Art Allianz

Assistant managers at supermarkets have many responsibilities, including ensuring that food displays are well stocked and neatly arranged.