What are the Different Allied Health Professions?
Contrary to what most people think, the majority of people working in the health care industry are not physicians or nurse practitioners. Instead, they are members of healthcare teams that provide support services to patients, including diagnostic and therapeutic care. Collectively, these positions are referred to as the allied health professions. The number and nature of recognized allied health professions varies between regions and are subject to change as new technologies emerge.
In the US, there is a particularly long list of recognized allied health professions. In addition to some of the more conventional occupations that fall under this category, such as pharmacist, medical coder and occupational therapist, opportunities now exist in several advanced disciplines, such as bioengineering and nuclear medicine. Those who manage clinical data are also included among allied health professionals. Some allied health care jobs are highly specialized. The clinical perfusionist, for example, is solely responsible for operating the heart and lung machine during cardiac procedures in order to monitor circulatory and respiratory function in the patient.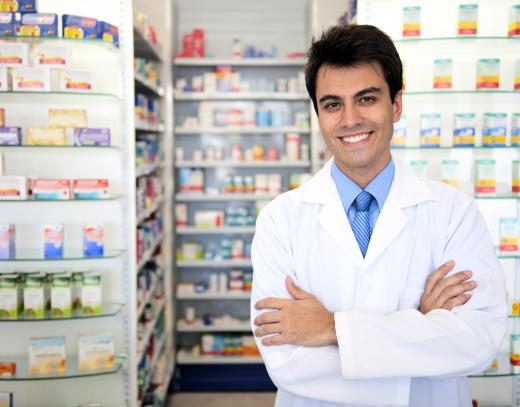 In the UK, the list of allied health professions is short compared to other parts of the world. In fact, there are less than a dozen recognized occupations. It's interesting to note, however, that the UK is one of the few countries to recognize chiropody in allied heath, the British equivalent to podiatry.
Australia recognizes at least two dozen allied health occupations within a broad range of modalities. They include music, massage and occupational therapists, as well as positions related to nuclear medicine. Also recognized are personal trainers, strength and conditioning specialists, and marriage and family counselors.
The level of education and training required to enter one of the allied health professions depends on the discipline and level of specialization. Standards relating to certification and licensing also vary across disciplines and the country where the job will be performed. Generally, in addition to acquiring technical skills needed to practice in a specific medical field, many allied health jobs require additional training in data management, communications, human resource management, ethics, and medical law. Some training schools and facilities also offer enrichment programs that include paid and unpaid internships, undergraduate research programs, global health programs, and rural community initiative programs.
There are also an increasing number of opportunities becoming available in fields that have a secondary impact on human health. For example, environmental health professionals are counted among allied health professionals even though they may never have direct contact with a patient. Instead, they are focused on monitoring and responding to environmental threats to public health and safety in terms of the food supply and hazards encountered in the home, school and workplace.
AS FEATURED ON:
AS FEATURED ON:






By: mangostock

A pharmacist is typically considered an allied health professional.

By: JPC-PROD

In Britain, chiropody is considered an allied health profession.