What are the Common Escitalopram Side Effects?
Designed to affect the central nervous system, escitalopram side effects typically include modified mental status and behavior, but also may change the level of a person's consciousness. The medication has a black box warning, as serious exacerbation of symptoms have been known to occur in younger individuals. Escitalopram is not recommended for patients under the age of 12.
Escitalopram belongs to a group of medications referred to as selective serotonin reuptake inhibitors, or SSRI for short. Unlike many antianxiety or antidepressant medications, this group does not generally interfere with electrolyte or chemical receptors that usually cause anticholinergic and cardiovascular symptoms or cause excessive sedating effects. SSRI's typically increase levels of serotonin, which researchers believe improves mood and changes undesirable behaviors and thought processes.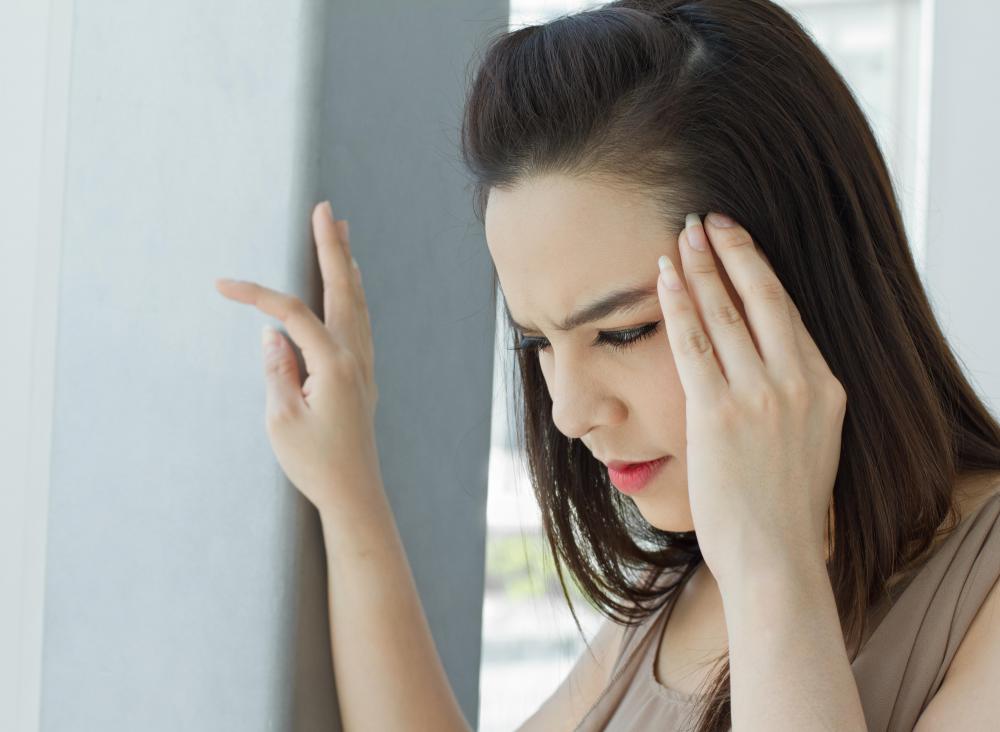 Individuals taking escitalopram should not operate motorized vehicles or machinery until knowing how the body reacts concerning levels of alertness and mental clarity. The most common effects of escitalopram include dizziness, particularly when changing position, headache and changes in wakefulness ranging from extreme drowsiness to insomnia. Patients also experience tingling, and gastric symptoms comprised of constipation or diarrhea and nausea.
Other frequently reported escitalopram side effects involve abdominal discomfort or indigestion along with a diminished appetite and flu-like symptoms, which include a runny nose or nasal congestion. Many people also experience decreased sexual desire and sexual performance. Individuals suffering an allergic reaction should seek medical attention as soon as possible. These symptoms include skin rashes accompanied by breathing difficulty or chest tightening, swelling of the face and the oral cavity. Persons should also be on the alert for stools appearing bloody or blackened, or nausea accompanied by vomiting that appears to be coffee grounds.
The black box warnings are not common side effects, but due to the severity of these possible reactions, governmental agencies insist upon their inclusion. Black box escitalopram side effects involve changes in behavior or thought processes. Patients experiencing these symptoms, or family members witnessing others exhibiting these effects, should seek medical assistance.
Individuals experiencing these side effects might act confused or have visual hallucinations. Individuals may experience an increase in anxiety levels or in the severity of depression. They might act out by becoming agitated, easily irritated, hostile and physically or verbally aggressive. Reckless or irrational behavior along with thoughts of suicide or violence may also occur.
Generally, the medication must be taken for a few weeks before the drug reaches adequate blood levels and provides optimum results. Health care providers typically start patients on a low dose of the medication and gradually increase the dosage as needed. Patients should not abruptly discontinue the drug without first consulting with a physician as serious escitalopram side effects or withdrawal symptoms could occur.