What Are the Best Tips for Using Cottage Cheese?
Cottage cheese is a fairly low calorie, high protein food, making it a popular choice for dieters. Though it can be tasty eaten plain, some people want to dress it up a bit more or use it in other recipes as well, and there are plenty of opportunities for this. Substituting it for other types of cheese is one option; for instance, mixing it with salsa and making a type of queso dip is one way, as well as substituting it for ricotta when making a lasagna. It can also be whipped and eaten on a bagel instead of cream cheese. There are plenty options for using cottage cheese as a snack as well, such as mixing it with fruit, granola, or nuts.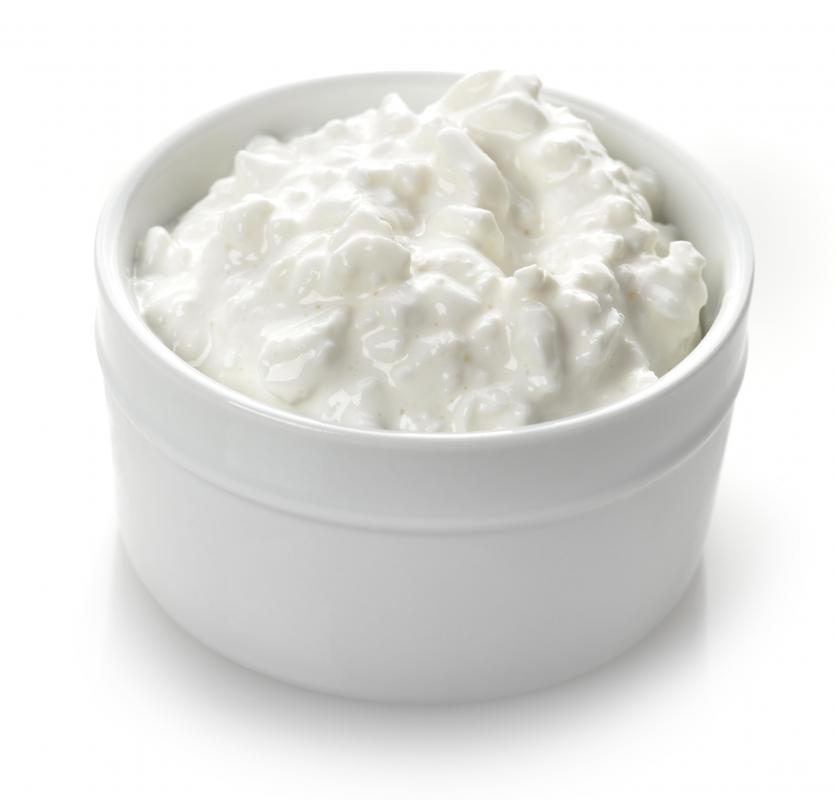 Simply mixing cottage cheese with other sweet foods is one of the best ways to use it. Many people simply mix fruit, such as pineapple or apples, to make a sweet and healthy snack. Drizzling some honey or jam on top is another way to make cottage cheese sweeter, and perhaps more appealing to the palate. Cinnamon and applesauce mixed with it can be a nice snack in the fall as well.
Of course, fruits and other sweet items are not the only things that can be mixed with cottage cheese. Granola and nuts are popular add-ins, which can add more texture to the dish. To make a delicious dip for chips, mixing cottage cheese with salsa can be a good idea. Combining slices of tomato and avocado with it, and then wrapping it all up with lettuce and shredded cheese in a tortilla can also make a great lunch or a snack; some people also make open-faced sandwiches in a similar way. Getting a bit creative with different ingredients is a great way to discover new meal and snack combinations.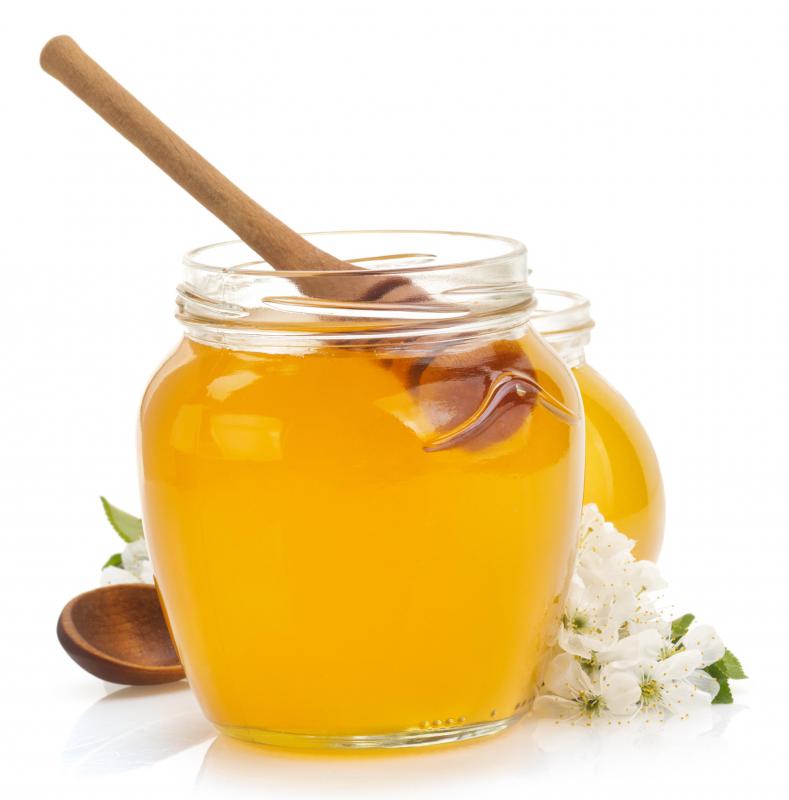 Cottage cheese can also be substituted in recipes that call for other types of cheeses that may be more fattening or simply less appealing. Twice-baked potatoes, for instance, may call for sour cream or shredded cheddar cheese, but some people have found that these can be substituted quite well with cottage cheese. Ricotta cheese used to make lasagna is very high in fat, but again cottage cheese makes an excellent substitution, and most people won't even be able to tell. Purchasing cheese made with 1% milk rather than 2% also helps to reduce the fat content and make it a bit healthier.
Cottage cheese is used in many lasagna recipes.

Cottage cheese, among other whole dairy foods, can be high in LDL cholesterol.

Granola is often used as a topping for cottage cheese.

Drizzling honey onto cottage cheese adds taste and sweetness.