What Are the Best Tips for Selling Furniture?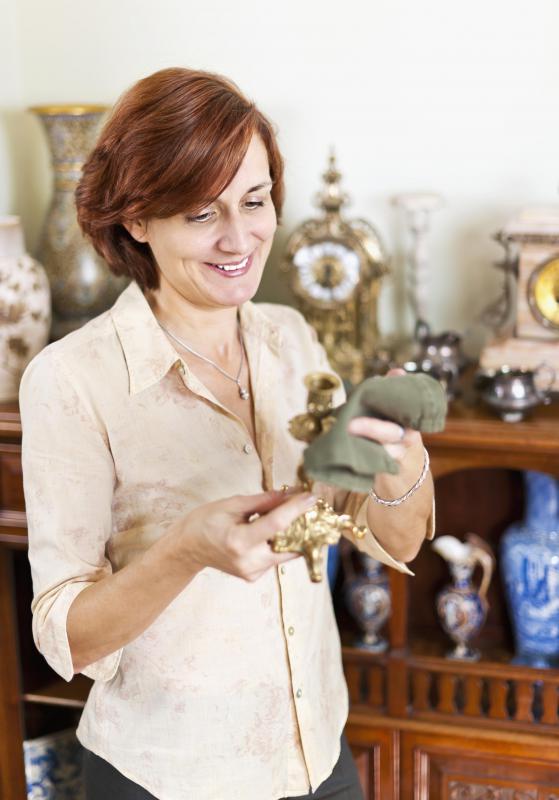 Selling furniture presents a series of challenges that needs to be considered before finalizing the sale. Furniture can be large, heavy and bulky, making it a problem to ship or even move in some instances. It also can be fragile or have other problems that need to be addressed. Antique furniture can have an uncertain history. With all the possible pitfalls, determining the correct price and finding a buyer can be difficult, but it is possible.
The first tip for selling furniture is to make sure the item is in suitable condition to sell. For pieces that are not antiques, this could mean possibly re-upholstering a couch or chair, or adding a new finish to wooden pieces. Hardware on the furniture, such as drawer handles and hinges, should be in good working order or be replaced or repaired. The small amount of time and money it takes to correct a problem could be worth it when considering the increased value of the furniture.
When selling furniture that might be a valuable antique, it is important to get a professional appraisal. This is because some furniture that appears valuable actually is not, while a humble wooden piece could be worth a small fortune. Usually, only a professional can tell the difference with certainty. Antique furniture also should not be repaired or resurfaced unless by a professional restorer, because many collectors want the piece to have its original patina, hardware and fabrics.
One aspect of selling furniture that can be difficult to setting a price. A piece of furniture should be priced according to the average value of similar pieces. The price should be depreciated in relation to the extent of use it has seen, as well as its age if it is not an antique. It should be reduced further if there are obvious problems with its condition.
The cost of shipping the piece to the buyer also needs to be factored into the price. If the buyer is not local and cannot pick it up, then it will need to be shipped, which can end up costing more than the sale price of the piece. How the item reaches the buyer is one of the tougher aspects of selling furniture.
There are different places where furniture can be sold. Advertising locally in neighborhood newspapers, with fliers or even by word of mouth can all help to increase the chances that someone nearby will be able to pick the piece up upon purchase. In the case of furniture that is small, light or able to be disassembled, selling it online through an auction site might garner good results, because the shipping will not be as prohibitive. If all else fails, furniture warehouses, salvage yards and antique dealers will sometimes move a piece at no charge if they have an interest in selling it.
Finally, if the piece is being sold locally, the price should be slightly above the desired price. This is because a buyer arriving to look at the furniture might want to negotiate a lower the price. Having some room to allow the price to be dropped can help to keep the final selling price of the furniture closer to what is expected.
By: Elenathewise

Selling antique furniture requires using a professional appraiser.

By: Photographee.eu

Furniture warehouses will sometimes move a piece of furniture if they have an interest in selling it.