What are the Best Tips for Raising Venture Capital?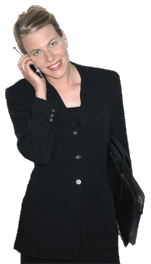 Raising venture capital is a strategy often used by new businesses to generate resources that help the new entity remain afloat as it builds a clientele and moves toward profitability. Attempting to raise this type of financial support often means looking closely at the several different processes are commonly employed to raise the necessary funds, and weighing the pros and cons of each approach. Typically, raising venture capital requires working with investors who are willing to delay the receipt of returns until the company is able to become self-supporting. In order to attract the right investors, the business must have a financial plan, a mission statement, and a product that is highly likely to be competitive within its market.
Before the task of raising venture capital gets underway, entrepreneurs must make sure they anticipate all the questions that investors will have, and be ready to supply answers that are logical and based on fact rather than hope. This means developing a business financial plan that demonstrates the financial strategy the company will use to launch and begin its march toward profitability. With the scope of that plan, processes for measuring business growth through sales generation, the effectiveness of marketing and public relations campaigns, and even the efficiency of the production process must be addressed. Investors will want to know how their money will be put to use, and that they can reasonably expect to earn some sort of profit within a reasonable period of time.
When raising venture capital, it is important to remember that investors have all sorts of opportunities to invest in new business ventures. This means that the presentation of the opportunity must give investors something that sets this one deal apart from the others. In some cases, the wealth of experience that the entrepreneur brings to the table will be a distinguishing characteristic that inspires confidence with investors. At other times, the unique nature of the product line will make a huge difference in investor perceptions. Know what sets the venture apart from others and point that unique aspect out to potential angel investors.
Above all, raising venture capital requires being organized and confident in the ability of the new business to attract consumers. Demonstrating that the venture is based on a product that will succeed, that the production process is well-planned and cost-efficient, and that there is a viable marketing plan in place will go a long way toward creating enthusiasm among venture capitalists. From there, using the seed capital as planned and keeping investors informed will not only help keep the project on track, but also strengthen those relationships so that those same investors will be interested in future deals when raising venture capital for a new project may be necessary.
Businesswoman talking on a mobile phone