What are the Best Tips for Quad Biking?
The popularity of quad biking means more and more people are grabbing the controls, though not all people are doing so safely. Riding with the proper safety equipment is perhaps the most important tip for safe and fun quad biking, as this activity has the potential to be quite dangerous. Becoming familiar with the quad and its controls is also vital for safe riding, and no one should participate in quad biking without first learning how to control the vehicle. Remember, too, that most quads are not street-legal — meaning they should not be driven on paved roads — though they can be made street-legal with some modifications.
Since quad biking is done primarily on off-road trails, it is important to remember that other types of users will be present on those trails. Hikers, cyclists, bird watchers, and even animals will be present on the trails, and a rider should remember that a quad can be dangerous and unpleasant for some of those other users. Ride responsibly and be careful not to endanger other users. Slow down when approaching other users to avoid frightening them or injuring them, and be respectful of their activities. Be aware, too, of the damage the quad can do to the trails and consider participating in a trail repair day to help preserve the trails for all users.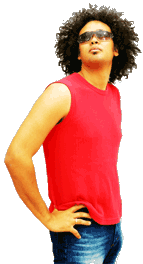 To ensure a day of quad biking stays fun and safe, wear a Department of Transportation (DOT) approved helmet to protect the head and face in the event of a crash. All riders should wear not only a helmet, but also eye protection as well as body protection such as boots, chest armor, gloves, and thick pants, to prevent injury in the event of a crash. Be aware of proper procedures to keep the quad under control at all times, and be sure to know basic first aid in case an accident does occur.
If the rider is unfamiliar with the terrain on which he or she is riding, consider taking a quad biking tour with an experienced guide, or at least becoming familiar with the trails by purchasing a trail map. A guided tour can be an enjoyable way to see the sights and experience ability-specific trails while improving quad handling skills. A good trail map will ensure the rider stays on public trails that are not closed to motorized vehicles, and either a tour or a good map can ensure the rider stays off private property.
AS FEATURED ON:
AS FEATURED ON:






Man with hands on his hips