What Are the Best Tips for Open Source Change Management?
When a computer program is open source, its source code is usually available to the general public. This means that programmers have the opportunity to access, customize, and develop software for little to no cost. Change management describes the planning required to successfully implement a change in procedure in an organization. One of the best tips for open source change management is to rely on an information technology (IT) professional who can assist in implementing change management programs into systems that probably are already volatile, due to imminent change. Professionals who do not have access to IT specialists or who feel that an IT consultant is not necessary may want to choose open source change management programs that have high degrees of usability.
In most cases, an open source change management program describes software that enables managers to lay out how change should occur and which challenges they can expect to meet. This software is effective if a manager is able to strategically organize change procedures while avoiding any unpleasant surprises. Smaller operations and organizations with tight budgets often prefer to use open source change management software.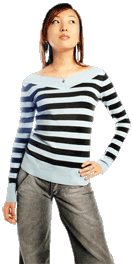 Another important tip for using this kind of software is to use it for more than simply planning ahead. Instead, many professionals use open source change management programs to adjust their theories and improve change strategies. As a user learns in detail how his or her change strategy affects the individual components of an organization, he or she should be able to adjust strategies for optimal effect.
It is incredibly important that individuals have the proper support for any open source change management program they will be using. An individual who prefers to work without IT consultants should make sure that a program is not too complex. When a change management program is too difficult to navigate, there is a greater chance of error, potentially having a negative impact on change. As a result, this software might actually cost an organization more time and money.
To choose open source change management software, read some trade publications and websites. By reading several different sources, you can gain a greater breadth of opinion, enabling you to make a more educated decision. Open source software is free in most cases. For this reason, users benefit since they can download several potential choices and test out their features and get a better understanding of their uses. Choosing which software to use to enable change can be as important as creating strategy for the change itself.
AS FEATURED ON:
AS FEATURED ON:






Woman with hand on her hip