What Are the Best Tips for Managing Dental Expenses?
While visiting the dentist can be costly, avoiding routine tooth care in an attempt to save money can in fact lead to major dental problems down the road. Instead of avoiding the dentist's chair, try a few tips to keep dental expenses down. First of all, practice good oral hygiene each day and visit the dentist regularly to catch minor issues before they develop into expensive problems. Secondly, reduce dental expenses by getting treatment at a dental college or by purchasing dental insurance or signing up for a discount plan. Finally, investigate programs which provide free or discounted dental care to low-income individuals and children and try over-the-counter cosmetic dental products.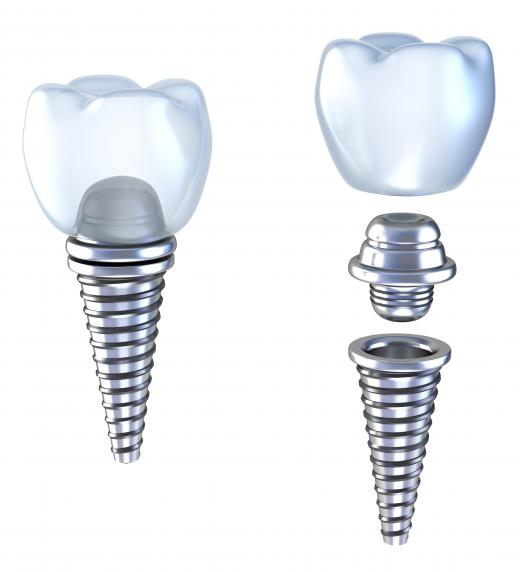 When it comes to keeping dental expenses down, preventive care is key. Thoroughly brushing the teeth at least twice each day and flossing once each day can help keep tooth decay and gum disease at bay. Further, it is important to visit the dentist for regular checkups. Even though such visits cost money, they allow one's dentist to catch issues such as cavities before they become major problems that require expensive treatments like root canals.
Obtaining routine treatments at a dental college is another good way to keep dental expenses down. While treatments at such institutions are performed by dental students, all sessions are generally overseen by a fully licensed dentist. On the downside, a treatment session at a dental college may take significantly more time than a session with a regular dentist.
If dental insurance is not offered by an employer, purchasing a plan oneself can also help defray dental costs. When shopping for dental insurance, however, it is important to consider whether the benefits offered by a particular plan make it worth the monthly premium. A dental discount plan, in which consumers pay a flat fee that entitles them to discounts at participating dentists, can also help keep dental costs down, although it should be noted that dentists in one's area may not participate in these plans.
In some cases, unemployed individuals and those with limited incomes may be eligible for programs which offer dental care free of charge or for a reduced rate. Similar programs may also exist for elderly patients and children. Availability of need-based dental initiatives can vary from country to country, and even from state to state.
Finally, even those who have dental insurance may find that procedures which are considered to be cosmetic are not covered by their plan. It may be possible to reduce dental expenses for such procedures by performing them at home. For instance, it can be far less expensive to use an over-the-counter whitening kit than to have one's teeth whitened at the dentist.


By: Yuri Arcurs

A man with healthy teeth.

By: Alexandr Mitiuc

Some dental work, like tooth implants, can be quite expensive.