What are the Best Tips for Making Small Investments?
Small investments may be made by those with less starting capital, new investors to a particular investment arena, or students in an educational setting. Any investment is evaluated by risk versus reward. Additionally, investors consider their knowledge of the investment vehicle, the impact on diversification in their current portfolio and the length of time the investment will be at risk before gain can be achieved. These factors can have a greater effect in smaller portfolios, so extra care and analysis are required. Other investments in education or business may offer alternative uses for small investments.
Generally, investors are advised to maintain a portion, often a quarter to a third, of their portfolio in high-return investments, and a similar portion in low-risk choices. The middle portion is allocated up or down the risk-reward scale, depending on the timing needs of the investor. The longer the investor will be active in the marketplace, the higher risk may be assumed.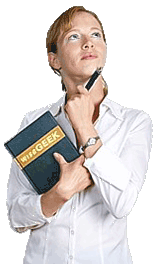 Risk versus return is typically reflected in the interest rate. A lower interest rate implies the risk is lower. In an expanding economy, interest rates rise for the same investment, although risk may not have changed. In times of very low interest rates, many investors seek alternatives to the standard investments of mutual funds, treasury bills (T-bills), and real estate.
Higher-return investments such as initial public offerings (IPOs) are often locked out for small investments. An exciting alternative can be peer-to-peer lending. Via a Web site, individuals may invest as little as $100 in loans to other users at interest rates well above T-bill rates, with terms ranging from three to five years. The risk is shared by splitting the loan principal among multiple lenders in a bidding process.
Stock options are higher-return investment vehicles that accept small investments. Such options enable the investor to control a given number of shares for a specified period at a fraction of the cost of ownership. Investing in stock options should be limited to cash on hand, call options only, and only after significant study of trading stock options and the stock market.
Diversification in small investments is difficult to achieve. Mutual funds accept small investments and provide an inherent degree of diversification. Returns tend to be fairly low, along with risk. Individual retirement accounts (IRAs) or other plans offered by employers can be excellent mid-risk, long-term investments. Should there be a company-matching feature, the investor would likely be wise to contribute at least up to the company match level.
One of the very best investments small investors can make could be in their own education. The age of the investor is often unimportant. Competitiveness in employment opportunities can offer huge returns, regardless of the economy.
A source of potentially much higher returns with very small investments is participation in qualified network marketing, also called multilevel marketing (MLM). In these organizations, an entrepreneur sells products directly to consumers and enlists others to do the same. The ability to sell and recruit is essential to success. The Direct Selling Association (DSA) provides an ethical framework for these companies, which have been criticized by some. The DSA is a source of facts on MLM selling and companies.
AS FEATURED ON:
AS FEATURED ON:






Woman holding a book