What Are the Best Tips for Making DIY Conservatories?
Making DIY conservatories can seem like a daunting task, but can be a great way to increase the usable space of a home, as well as adding property value. While building DIY conservatories requires research careful planning, and some handyman skills, it is a home project worth tackling for many people. Some key tips for making DIY conservatories include researching safety and building code requirements, setting a budget and time line, and choosing a distinct style.
While a conservatory or sun room can boost property values, it may actually hurt the chances of selling a home if it is an illegal or unsafe addition. Check with local housing authorities to ensure that permits and papers are in order for a legal expansion before embarking on this lengthy and costly project. It is also important to understand safety concerns, such as soil makeup and pipe layouts in the proposed building area. Consider speaking with a construction expert to get information about the best materials, size, and placement for a DIY conservatory.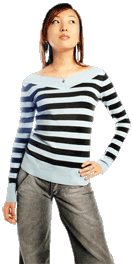 Any housing addition can bring a hefty price tag, but costs may balloon if a proper budget is ignored. Before beginning, price out materials, labor, and construction costs to ensure that the conservatory is an affordable expansion. Check with several building companies to get a reasonable idea about rates for materials, and be certain to include tax and shipping costs in the total budget. Creating an initial budget can ensure that building the expansion doesn't result in losing the house.
A timeline can also be a helpful way to keep DIY conservatories on schedule. Once the budget is worked out, try to figure out how long it will take to order materials, construct the addition, and finish the interiors. If this project will be done without any professional help, carefully consider the amount of free time available to devote to the project. While setting a time line may not guarantee an on-time finish, it can help track progress and serve as a useful reference throughout the construction period.
Choosing styles for DIY conservatories may depend on the type of construction planned. Many homeowners choose to purchase a conservatory building kit, which includes all necessary materials and can be tailored to a specific style of decor. It may help to look up photographs of conservatories, or consider the planned usage of the room. Choosing a style can influence every decision, from wood used to paint and furnishing colors to the amount of windows.
AS FEATURED ON:
AS FEATURED ON:






Woman with hand on her hip