What Are the Best Tips for Making a DIY Bookshelf?
Building a DIY bookshelf can be a rewarding project that will save the builder some money, but it is important to keep in mind that this process can take several hours to complete, not to mention the proper tools to do the job. Start by planning the DIY bookshelf and figuring out which tools will be necessary for the job; it is imperative that the builder gather these tools before beginning the project to prevent delays and ensure all steps in the process can be completed safely and properly.
Consider the materials to be used for the DIY bookshelf project carefully. Wood should be chosen based on appearance, but more importantly, on durability and ease with which it can be manipulated. Hardwoods will be more expensive than softwoods because hardwoods tend to be more durable and attractive. It helps to draw up a budget ahead of time to figure out which materials will be most appropriate and affordable. Don't forget to consider hardware as well; brackets and screws come in a wide variety of materials, sizes, and functions, so think about the budget as well as the design of the DIY bookshelf to ensure the proper hardware is chosen for the project.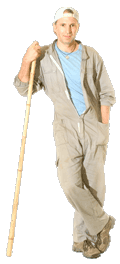 Measuring the space in which the DIY bookshelf is to be built may end up being the most important step in the process. Be sure to measure carefully, then re-measure to ensure the recorded measurements are correct. The size of the space will dictate how many shelves can be built and what quantity of materials will be necessary. Spaces with odd angles can be difficult to accommodate, so be sure to do some research into the various methods for accommodating uneven or oddly shaped spaces.
It is a good idea to dry-fit all parts before installing them permanently. This means the builder will essentially create a mock-up of the DIY bookshelf before screwing or gluing components into place permanently. Taking this step is a great way to ensure all components are cut and shaped properly and no gaps will exist between components. Once the mock-up has been done and any errors are corrected, the DIY bookshelf can be installed without the worry that errors will exist once components are permanently in place. Remember to do any trim cuts before installing components permanently, as it may be difficult or impossible to do so after the components are installed.
AS FEATURED ON:
AS FEATURED ON:






Worker