What Are the Best Tips for Improving Customer Satisfaction?
The best tips for improving customer satisfaction are to respond quickly, have a website with valuable information, and do research on what customers want. Most customers are generally happy with fast service and even happier with faster service. Having a website with useful information like hours of operation and menus cuts down on calls to the office. In addition, improving customer satisfaction might require doing more than tweaking standard things customers want, so conducting surveys is a popular way of eventually boosting the appeal of a business. For example, the majority of customers might dislike a specific and generally rude employee or believe a certain process could be smoother, but management would not know until looking at survey results.
In an era with speedy Internet and smartphones, many customers are used to getting information and service quickly. Sometimes improving customer service simply involves speeding up the service. A customer who waits less in line or on the phone is more likely to walk away satisfied than someone who waited significantly longer. Occasionally, just one aspect of a service needs speeding up; for example, customers might be irate to hear that their vehicle was finished being cleaned five minutes ago but are only being told then. Other times, improving customer satisfaction involves putting more employees on phone duty to minimize wait times.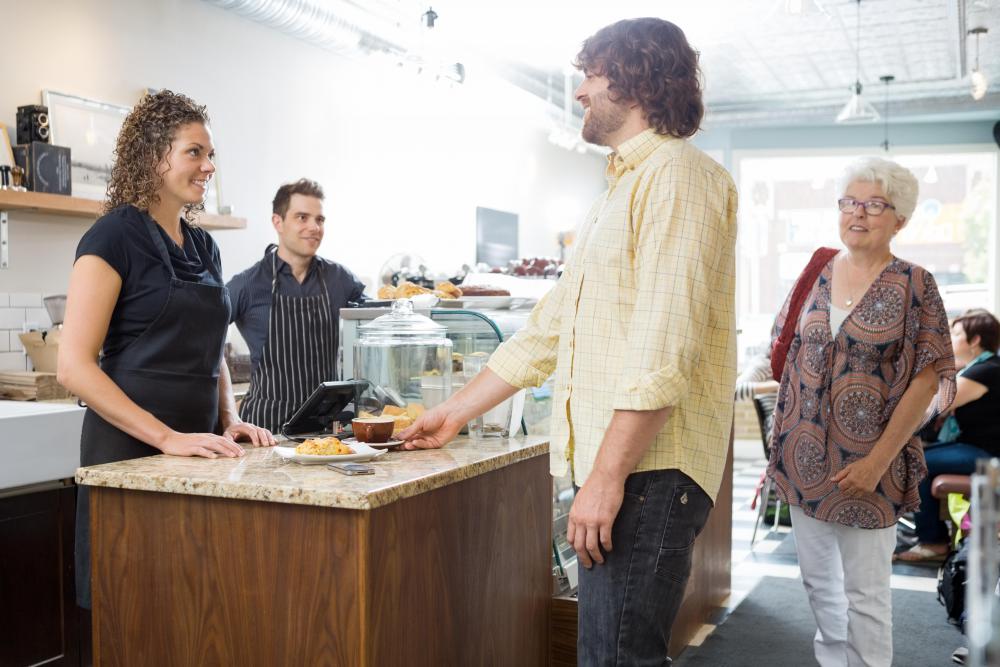 A proven way of increasing customer satisfaction is making a website or improving an existing website. Some studies indicate that a growing number of customers in different industries prefer to interact with businesses online. In the past, having an online presence might have meant only having an email address and a website that says where a business is located, but customers are demanding more from businesses. Many customers want to place, track, and edit orders online in real time. Other customers are more satisfied with a product or service if they can interact with a business through social media websites.
Literally asking customers what they want is a proven method of improving customer satisfaction. Communicating with customers in this way is something that businesses can do both informally and formally. For example, an employee could simply ask a customer how satisfied he or she is in an informal manner. Another option is to send physical or electronic surveys to customers after a purchase and request feedback. In most industries, many customers offer feedback when they are approached and asked for it in an effective manner.
Valuable feedback may be collected through customer surveys.

Customer satisfaction managers need to cultivate excellent communication and conflict resolution skills.

Asking customers what they want is a simple way to improving customer satisfaction.