What Are the Best Tips for Home Gym Assembly?
Before attempting a home gym assembly, one should consider a few important factors, such as the user's level of fitness and age. It is also important to consider the amount of space available for a home gym before assembling equipment. To maintain cardio fitness, the home gym assembly should include a treadmill or elliptical trainer. Yoga or Pilates equipment can be good for relaxation as well as toning muscles.
Before setting up a home gym, one should consider the cost. Professional home gym assembly can be very expensive, especially if the package includes a multi-station gym system. For those who cannot afford professional gym equipment at retail prices, buying previously owned equipment is an option. Some fitness centers sell used exercise equipment, and these machines are typically inspected before being sold. Used fitness equipment purchased from any source should be checked for defects to ensure personal safety.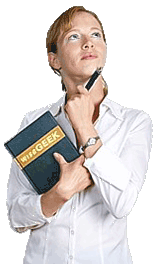 Home gym systems may consist of a full line of cardio and strength training equipment, or just one machine that incorporates various exercises. An all-in-one home gym system can be a good choice for a small room, as several machines won't be necessary. It's a good idea to choose a machine that is not difficult to assemble, and one that is solidly constructed. The unit should incorporate features that will provide cardio, muscle-toning, and fat-burning benefits.
Weight training can be effective for those who want to tone and build muscle. Therefore, a home gym assembly should include weights and resistance bands. If space allows, this system should include an exercise bench with weights. Bench presses are excellent for improving muscle tone.
Many households include several people who exercise. In this case, a home gym assembly for multi-use is a good option. These machines are designed to allow more than one user to operate the equipment simultaneously. A large exercise area may be needed for these systems, as they tend to be bulky.
Any home gym assembly that includes barbells may damage unprotected floors. Therefore, it is important to use a good quality exercise mat, especially on tile, laminate, or wood flooring. For the best protection, the mat should be made of heavy-duty rubber.
It's a good idea to search websites for ideas on home gym assembly. Some websites offer home gym designs that can be helpful. These layouts may include designs for garage home gyms, as well as basement gyms.
AS FEATURED ON:
AS FEATURED ON:






Woman holding a book