What are the Best Tips for Home Conveyancing?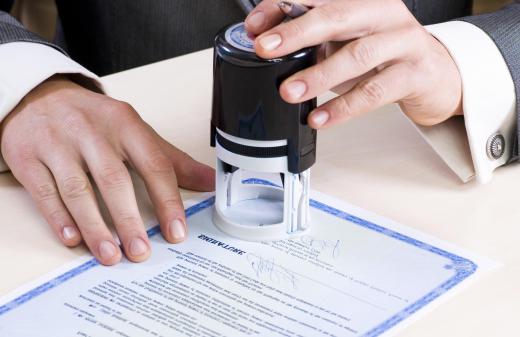 Home conveyancing is the act of shifting property ownership from one person or entity to another. Some laws governing home conveyancing are constant from state to state, but many vary. The first of the best tips for home conveyancing is to know the laws in your state. Getting everything in writing also is a necessity.
In all U.S. states, home conveyancing transactions must be in writing. This property law, the Statute of Frauds, has its basis in 17th century English law and is intended to prevent fraud. For instance, Sam could go to court, claiming Bill sold him some land but won't give him the title. Bill could claim he didn't sell the land to Sam. If there is no written document, the court has no way to decide who is telling the truth and who is committing a fraud.
Generally, home conveyancing is accomplished by one of three types of deeds: a warranty deed, with some states using a variation called a special warranty deed); a bargain and sale deed; or a quit claim deed. Quit claim deeds are to be avoided unless you are represented by an attorney who tells you it is the correct deed to use. As a buyer, you would prefer a warranty deed; as a seller, you are a little safer with a bargain and sale deed.
A buyer should be most concerned with clarity of title and with getting his deed recorded. Clarity of title means finding out whether there are any claims against the title that the buyer may become responsible for if he buys the property. Most states authorize companies, usually referred to as title companies, to research the title and to issue insurance guaranteeing clarity. As a rule, a buyer will require the seller to pay any money claims such as mortgages or mechanics liens. An easement allowing a utility company access to the property is of much less concern to a buyer and usually will be left in place.
After purchase, a buyer will want to record the deed immediately. If someone else records a lawful claim against the title before the buyer records his deed, the buyer will be obligated to pay that claim. Title companies usually do a second check for possible claims filed between the time of the original title search and the very minute of filing the buyer's deed with the county recorder.
In most states, the county recorder must require that deeds be notarized. If the paperwork is handled by a title company or a law office, the documents will be notarized by them. If you choose to do your own home conveyancing, most banks provide free notarial services for their customers.


By: Iurii Sokolov

Home conveyancing documents must sometimes be notarized.

By: Marzky Ragsac Jr.

At a closing, there is generally a great deal of paperwork for even the simplest of purchases, even if no mortgage or assumption of mortgage is involved.