What Are the Best Tips for Fraud Awareness? (with pictures)
Fraud awareness is often critical to avoiding scams, theft, and severe losses. With dozens of categories ranging from insurance fraud to identity fraud, exercising fraud awareness caution in all transactions can help protect business owners and consumers from becoming victims. Some of the most important fraud awareness tips include gaining familiarity with common types of fraud, doing research before disclosing personal information, and watching out for deals that sound too good to be true.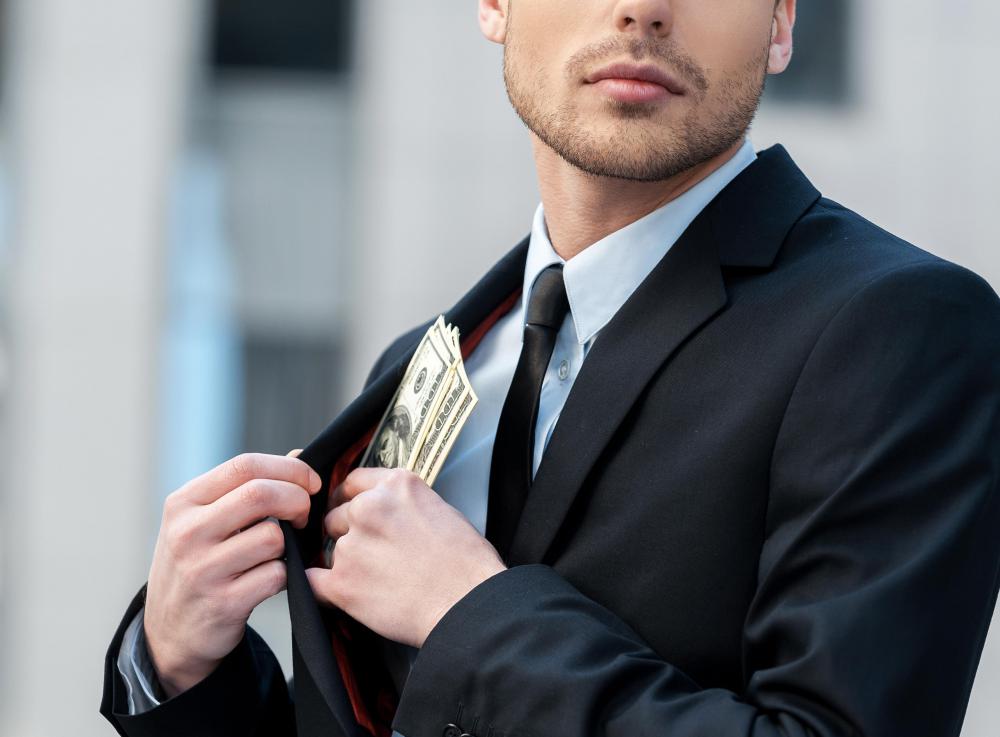 Opportunities for fraud exist in every type of monetary transaction or financial arena. Since nearly every field of business has its own form of fraud, it is important to research area-specific fraud awareness tips when purchasing a home, buying a car, investing in a stock, or engaging in Internet purchases of any kind. Business owners, for instance, need to be aware of fraud categories such as embezzlement, credit card fraud, and the creation of fraudulent accounts. People looking to rent an apartment through the Internet need to be aware of identity theft scams and illegal wire transfer fraud.
Understanding the most common types of Internet fraud can help consumers and professional avoid a great many scams. For instance, email phishing scams often appear as emails from a legitimate company asking a person to update account information. Nigerian scams ask the potential victim to advance the scammer money on a temporary basis, with the promise of an enormous return. Since fraudulent letters and emails are usually sent out in massive quantities, one of the simplest ways to identify fraud is to search for the title of the email or pertinent details in the offer on the Internet. One other Internet fraud awareness basic is to look carefully for grammatical, word usage, and spelling errors in any email that purports to be from a business; real businesses take extreme care with these issues, whereas many scams do not.
It's become second nature to hand over personal information, such as phone numbers, Social Security digits, or home addresses, when performing nearly any action from entering a sweepstakes to applying for a student loan. One of the most important tips for fraud awareness is to do some research on a company or individual before agreeing to give out any personal information, let alone financial details. Research businesses by using local business bureaus or simply searching online for company reviews. With individuals, consider asking for references before handing out personal information. If a person or business is reluctant to provide ample proof of legitimacy, it can be a serious warning sign.
Securities frauds, such as Ponzi schemes, often sound too good to be true. Promising returns on investments that are well above market index levels is often a red flag. Similarly, schemes that suggest ways to get around tax laws can make the unaware consumer a target for embezzlement, theft, and even legal consequences. Fraud awareness in terms of investing and accounting usually involves relying on common sense and avoiding the tendency toward greediness; if it sounds too good to be true, it is likely to be both fraudulent and potentially criminal.
Credit card fraud is one of the most common problems facing consumers in the world today.

Companies that are not aware of fraud methods are at risk for embezzlement.