What Are the Best Tips for Financing a Car?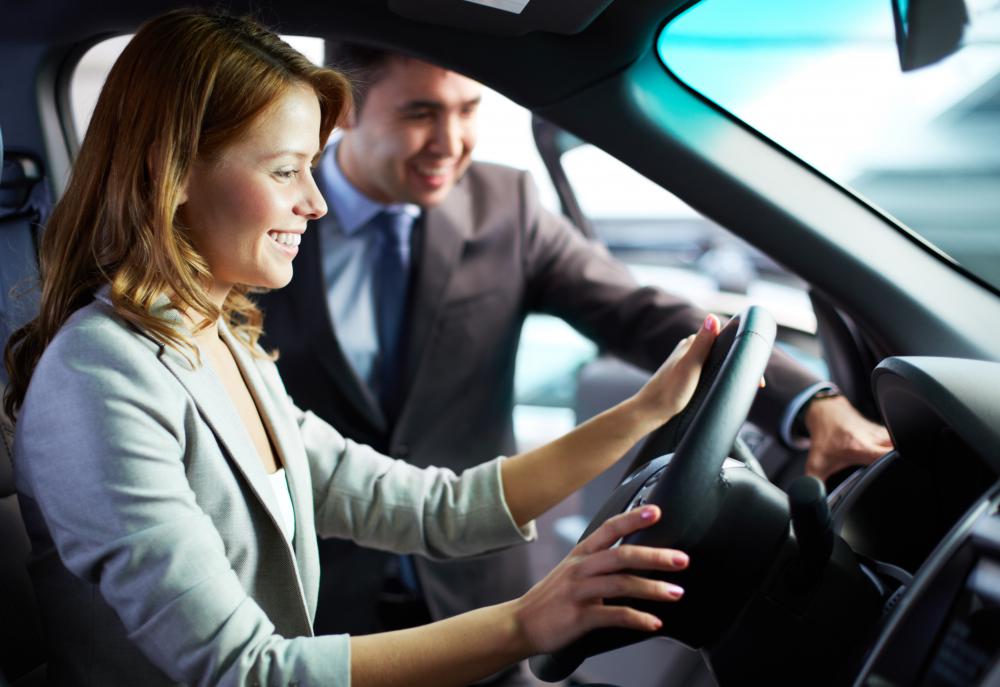 There are a number of different ways of financing a car, each of which can take a different amount of time and effort. Many dealerships offer financing through the original equipment manufacturer's (OEM's) credit branch or other associated lenders. This can be the most convenient way of financing a new car purchase, though it may not result in the best possible rate. The best way to get a good rate when financing a car is typically to research a variety of lenders before going in to purchase the vehicle. It is sometimes possible to use a favorable rate quote to get a better deal from the dealership, though the outside lender can also be used.
The easiest way of financing a car is typically to go to a dealership and use its lender contacts. In many cases, it is possible to walk onto a dealership lot, choose a vehicle, and get approved for a loan all on the same day. This can allow a person to purchase a vehicle very quickly, though the financing terms may not be ideal. In some cases, the dealership will mark up the interest rate to make money or their lending partner might not offer the best possible rates.
In order to get the best deal when financing a car, it can be a good idea to shop for rates ahead of time. Many different types of lenders offer car financing, but a good starting point is banks and credit unions. In many cases, a credit union will offer the best possible rate to its members, and it is sometimes possible to obtain this type of financing with little or no credit history. Once a variety of quotes have been obtained, all of that information can be brought along to a dealership.
There are two main reasons to contact lenders about interest rates or get pre-approved before shopping for a new vehicle. One reason to shop around for rates when financing a car is to have a bargaining tool. The offer of a good rate from an outside lender can sometimes convince the dealer's lending partners to lower their rates. This can create a streamlined purchasing process with the benefit of a good interest rate. If the lending partner is unwilling to budge, then the outside lender that provided the rate quote may be used to finance the purchase instead.
Financing is typically available from the dealership, but the terms may not be ideal.

The easiest way of financing a car is typically to go to a dealership and use its lender contacts.