What Are the Best Tips for Coloring Your Hair?
Coloring your hair at home can be an inexpensive alternative to having the procedure done at a hair salon. Choosing a hair color is generally the first step of coloring your hair, and this color should ideally be one that suits your skin's complexion. The hair should usually not be washed for about a day before coloring, since this can help the dye to set into the hair follicles more easily. It's usually advisable to wear clothing and use towels that can be damaged without regret, since they will almost certainly suffer some staining, and nearby surfaces, including the floor, should usually be covered for their protection. Tools such as hair pins, cotton balls, a handheld mirror, and a wet cloth usually are useful when coloring your hair at home.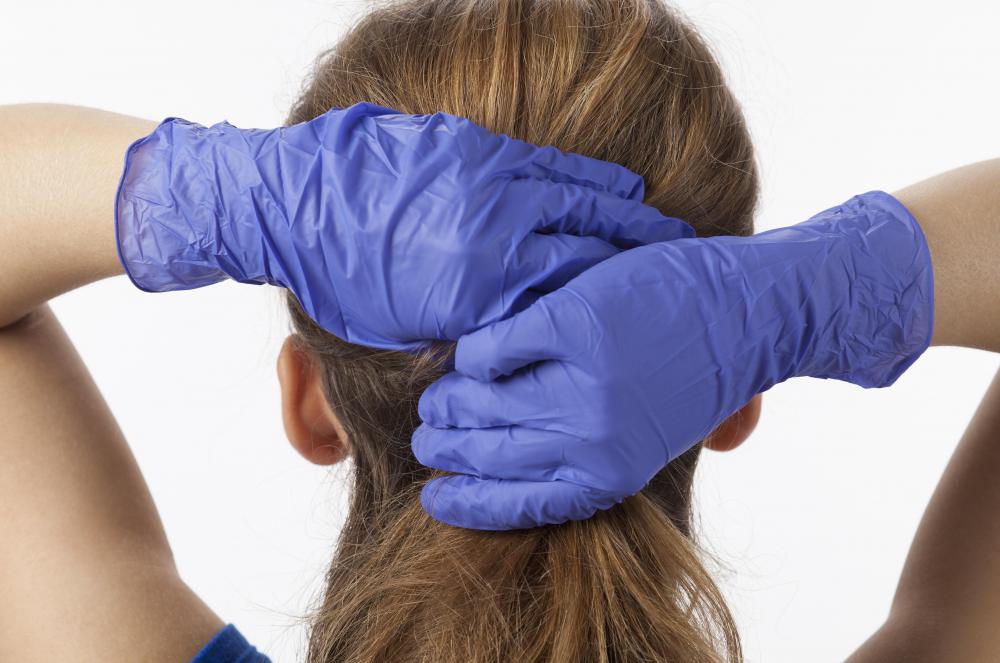 Most hair color instructions advise users to color the hair one section at a time. Hair can be divided into four or more distinct portions, depending on its length and thickness, and held in place with clips or pins. Dye is usually first applied to the crown of the head. When coloring your hair yourself, it's generally considered best to massage the dye into the hair from its roots to its tips. The handheld mirror can be a useful tool for coloring the back of the head.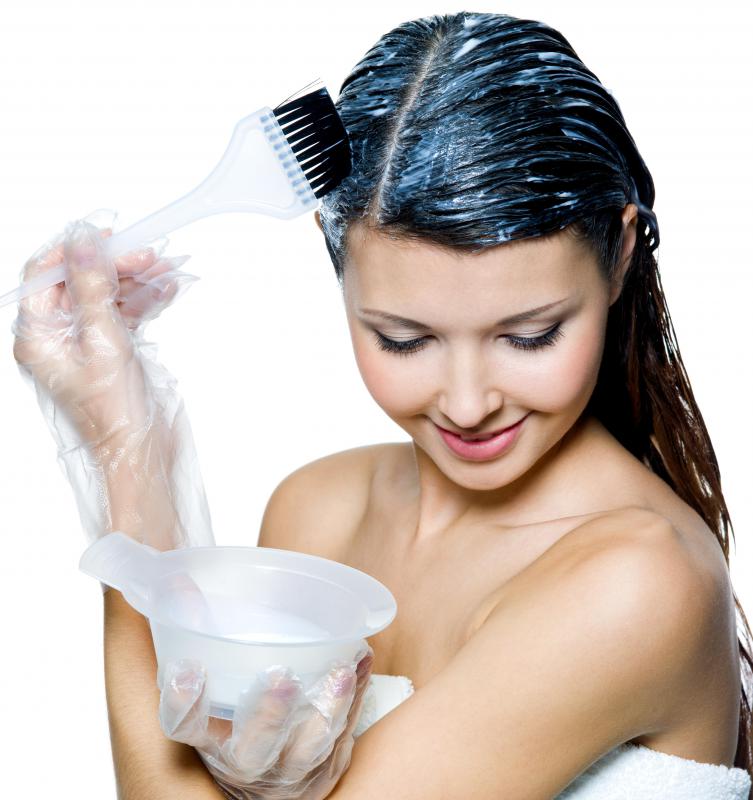 When coloring your hair at home, it's usually a good idea to pin the hair back away from the face while waiting for the dye to do its work. Damp cotton balls or a wet cloth can be used to remove excess dye from the skin. Dye that has been spilled should usually be wiped up as soon as possible, to minimize staining of household surfaces. Once the dye has been allowed to set for the predetermined time, hair should generally be rinsed, but not shampooed. Most products will include a special moisturizing agent to apply to hair after the dye is rinsed out.
Most manufacturers recommend testing the coloring product's results by coloring a small lock of hair at least one day before attempting to dye the entire head of hair. Not only does this ensure that the color will look the same on your head as it does on the box, but it can also give fair warning of any irritation that might result due to use of the product.
Hair coloring products can very greatly. Some are permanent, while semi-permanent colors may only remain in the hair for a few days or weeks. Products for covering gray hair are often formulated differently than other products. These factors should usually be considered when dyeing your own hair.
Hair coloring kits may be used to dye hair at home.

When dying hair, it's recommended to wear gloves to prevent staining the hands.

A hair coloring brush can help a home application of hair dye look more even and professional.