What Are the Best Tips for Choosing Wholesale Shoes?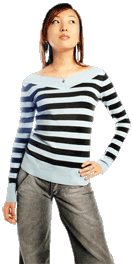 Whether an individual is trying to run a small business or simply trying to find great deals on footwear, there are a few factors to keep in mind when choosing wholesale shoes. One of the most important things is to first conduct some preliminary research to understand the process of buying wholesale. Then the individual should compare a few wholesale companies, find shoes that come in several sizes and negotiate the deal. Following these steps is likely to yield quality wholesale shoes at a reasonable price.
Conducting some initial research on the process of buying wholesale shoes is a crucial first step. During this time, it's a good idea to brainstorm to figure out things like how many shoes will be needed, shipping and handling costs, and what styles and sizes are needed. Knowing this information will make it much easier to quickly and effectively make decisions when it's actually time to order.
After one's basic needs have been figured out, it's time to look at a few different wholesale companies. In general, doing business online is the best way to find a large variety of wholesale shoes at reasonable prices. However, individuals living in larger cities may be able to find a wholesale supplier as well, which should reduce shipping charges. During this time, one should compare at least three or four companies and find out information like pricing and shipping and handling charges. Many suppliers also require orders to be at least a certain volume, so it's necessary to also inquire about order sizes.
In most cases, it will be important to order a shoe style that comes in varying sizes. Otherwise, it will probably be difficult to sell a shoe that only comes in one size. Therefore, it's smart to make sure the style comes in at least a few sizes before ordering. Contacting suppliers prior to ordering should be done to find out this information, along with any other details that require an explanation.
Additionally, negotiating with a supplier is an effective way to get the best possible deal on wholesale shoes. This is especially important if the individual plans on doing long-term business with the supplier. Although companies will have a set price on shoes, many are willing to negotiate to optimize their business. Low volume orders will sometimes have difficulty getting a discount, but for many high volume orders, it should not be a problem.


Woman with hand on her hip