What are the Best Tips for Building do-It-Yourself Fencing?
Homeowners often want privacy in their yards, or they simply want to keep pests out of a garden. Others may just want to accent the yard with visually pleasing fencing. In any situation, do-it-yourself fencing is a great option for saving on installation costs and time. When considering do-it-yourself fencing, one should first be sure to carefully consider the materials used in the fencing, as well as the exact location where the fence will be built. It is important to research do-it-yourself fencing installation instructions carefully to avoid having to tear down and start again halfway through the process.
Choosing the materials used in do-it-yourself fencing is perhaps the most important consideration of the project, since the type of materials used will dictate the ease with which the fence can be built. Some fences require little more than digging holes for posts to sit in. Other fences will require concrete to be poured as post supports. Most do-it-yourself fencing kits come with prefabricated panels, and vinyl fence panels are made to very tight tolerances; this means posts will have to be carefully measured to ensure the panels fit properly between them. If they are not installed properly, the vinyl is likely to crack or warp, or at the very least, work loose and fall out of place.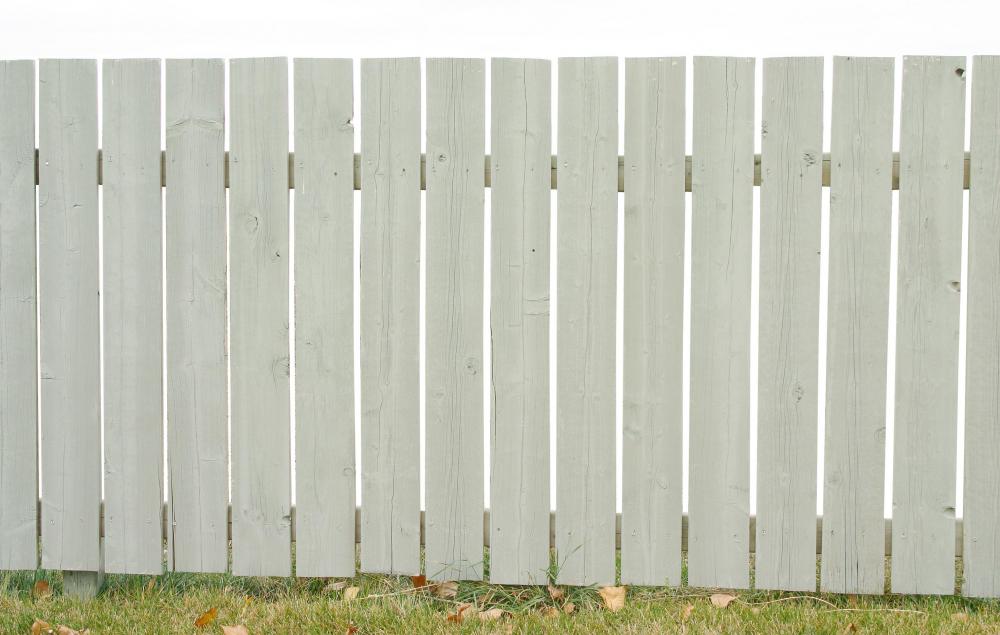 Most do-it-yourself fencing kits require few tools to install, but one should keep in mind that a time investment will be necessary. Most fences require concrete footings to be poured, and the concrete must set properly before the next steps in the process can be executed. If the concrete does not set properly, the posts may sag or bend when the fence panels are installed. Installing a fence will take anywhere from one day to several days to complete, so the builder should be prepared to invest this time into the project.
Make sure to purchase high quality hardware for the fence. The hardware will be exposed to the elements, which means sub-standard hardware will be prone to rusting, corrosion, or rotting. Choose woods that are properly treated; some woods are even naturally resistant to rot and mold, such as cedar. Cedar will cost a bit more than other materials, but the builder will save on maintenance costs in the long run. Hardware should be made from rust-resistant materials such as galvanized steel or high quality aluminum. If a chain link fence is being installed, be sure to choose thicker metals that will not warp or bend under load.
DIY fencing, which can improve the look and privacy of a lawn, come in easy to install kits.

Most do-it-yourself fence kits come with prefabricated fence panels.