What are the Best Tips for Black Mold Cleanup? (with pictures)
Black mold, scientifically known as Stachybotrys chartarum, is dangerous to breathe and often difficult to get rid of. Cleaning black mold usually requires strong cleaning solutions such as white vinegar or bleach. Small projects can be taken on by a layperson, but rampant black mold may require a professional's care. Before beginning the task, it may prove useful to set aside cleaning products that will come in contact with the mold and then throw them away once the project is finished.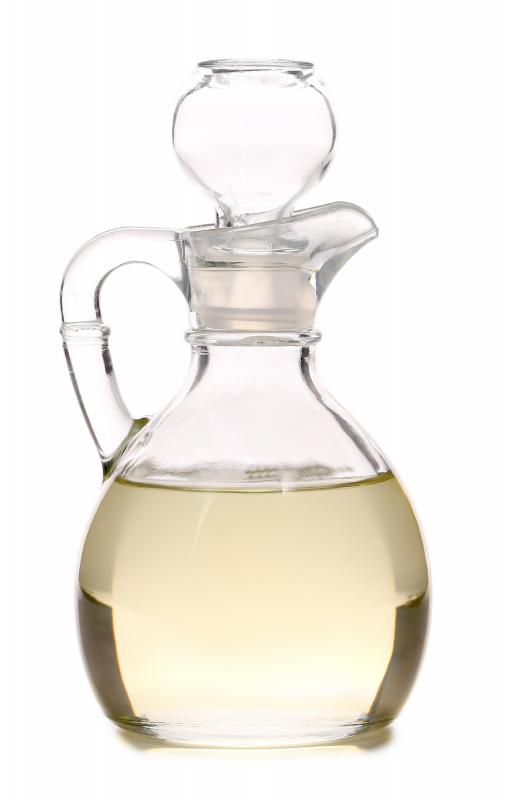 Since this type of mold is a toxic mold and black mold cleanup involves dealing with strong chemicals, wearing a mask to better prevent inhalation of contaminated air is generally recommended by experts. In addition, disposable latex or rubber gloves can protect the hands from coming in contact with both the chemicals and mold. During the black mold cleanup process, it is also wise to limit the exposure of other body parts, such as the knees, feet, and elbows. Snug-fitting safety goggles, a popular item in black mold cleanup kits, can prevent chemicals from burning the eyes.
There are mold cleaning products specifically designed to kill toxic mold, but a mixture of bleach or vinegar and water is a popular and inexpensive method of black mold cleanup. It is usually recommended to mix one part bleach or white vinegar with ten parts water. When using a vinegar solution, adding baking soda to the mix can create a stronger cleaning agent. These methods work best for non-porous surfaces.
A frequent mistake regarding black mold cleanup is not killing all of the mold the first time. For example, simply hiring a carpet cleaner or renting a machine to clean black mold from a carpet may not kill mold spores. It can make significant headway in the way the carpet looks and smells, but someone who is allergic to black mold may not gain much relief. Carpet that was thoroughly soaked during a flood might not be salvageable, and throwing it away can save time and money and provide faster relief from mold allergies.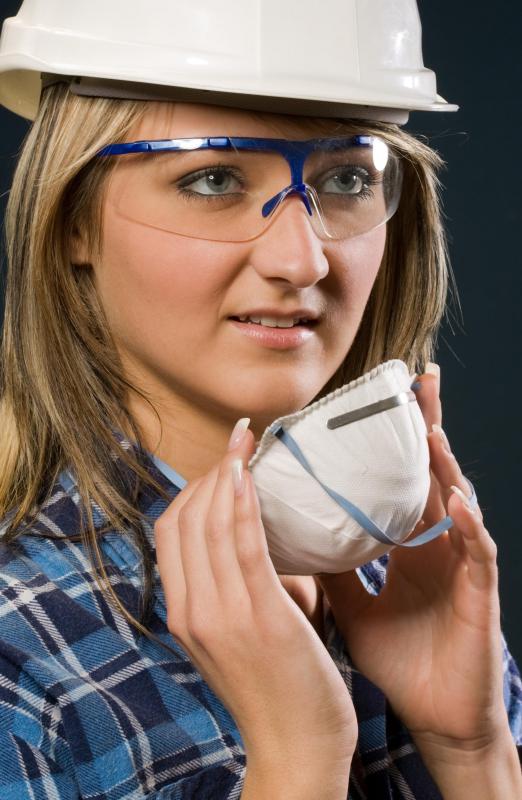 Cleaning black mold from the walls or pipes of a home is often easier than cleaning carpets and clothing. It is not impossible to clean black mold from porous items, however. The item may positively respond to repeatedly applied cleaning solutions. If there is no sign of eventual improvement in appearance and smell, it might be best to throw away the item. This is especially true if there are animals, children, or anyone else residing in the home who may be very sensitive to mold spores.
Cleaning black mold requires strong cleaning solutions that usually contain bleach.

White vinegar is often used to clean black mold.

Black mold should immediately be cleaned to alleviate the potential for health issues.

Rubber gloves should be worn during exposure to mold.

Safety goggles should be worn when cleaning mold.