What are the Best Tips for Beginning Bodybuilding?
Bodybuilding is exercise that is geared toward adding muscle, sometimes in enormous quantities. Advanced bodybuilders are typically recognizable by an extremely toned and muscular physique; some even turn strength into a professional, competitive career. Although not all people are capable of putting on the large amount of muscle seen on professionals, a bodybuilding routine can be a great way to improve fitness and increase strength. It is important to follow some basic rules and guidelines when beginning a bodybuilding routine in order to get the most out of workouts and avoid injury.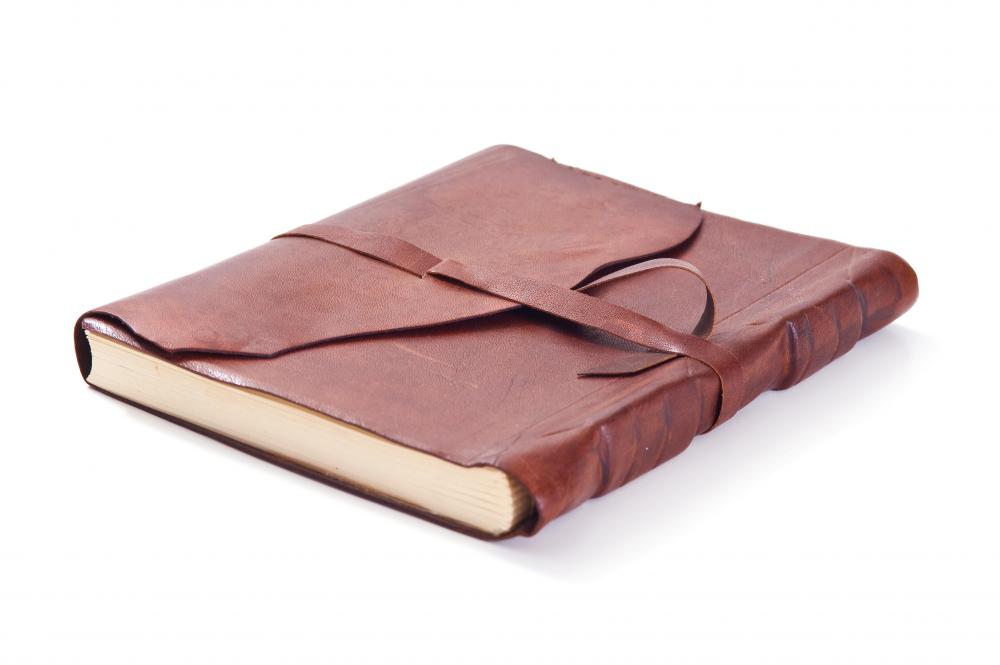 Many health and fitness experts recommend consulting a doctor or health care professional before beginning a bodybuilding routine. Even beginning bodybuilding workouts are strenuous and not for everyone; a full physical may be a good idea before embarking on a tough exercise program. Doctors can also determine if an individual could benefit from nutritional supplements, such as vitamins and additional protein.
When starting a beginning bodybuilding routine, it's important to set realistic goals based on individual body type and capability. Without resulting to dangerous drugs, such as steroids, many people can't reach the physique obtained by professional bodybuilders. Talk to fitness experts to determine what is achievable on an individual level, and be realistic about the time available to devote to a workout program. Experts also recommend writing goals down or keeping a weekly workout journal to stay on target.
Proper nutrition is a major part of beginning bodybuilding. For slender people looking to add muscle, adding several hundred more calories per day is not uncommon. Overweight people and those prone to gaining fat will have to carefully construct a diet that increases protein without adding too many calories or additional fat. Consider keeping a food and exercise journal for a few weeks, then consulting a nutritionist to see if the plan is providing adequate nutrition for muscle gain.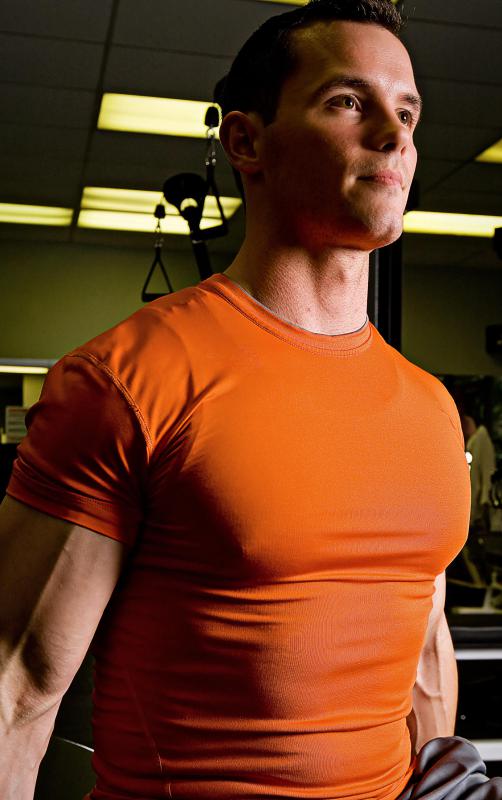 No matter how many sets a person does, results will fail to appear if proper technique is not used. It's extremely easy to do an exercise wrong, negating all the muscle-building benefits or causing injury while still being tiring. Consider hiring a personal trainer for at least one session when beginning bodybuilding to learn proper lifting technique.
One of the most important concepts in beginning bodybuilding is recovery. A beginner that trains everyday will exhaust muscles fast, increasing risk of injury. According to health experts, muscles grow during rest periods after workouts, as the body essentially feeds and swells muscles that have been strained through exercise. Workouts stimulate growth, but it is the recovery period that allows muscles to grow. Many health experts recommend an initial routine of three days per week, with one day off between each workout.
Amateur bodybuilders should set realistic goals.

Keeping an exercise journal is a great way for athletes to stay on track.

A doctor should be consulted before starting a new exercise routine.

A bodybuilding diet typically calls for eating up to 1.5 grams of protein per pound of body weight.

Bodybuilding in general requires adherence to a rigorous workout routine.