What are the Best Speech Therapy Resources?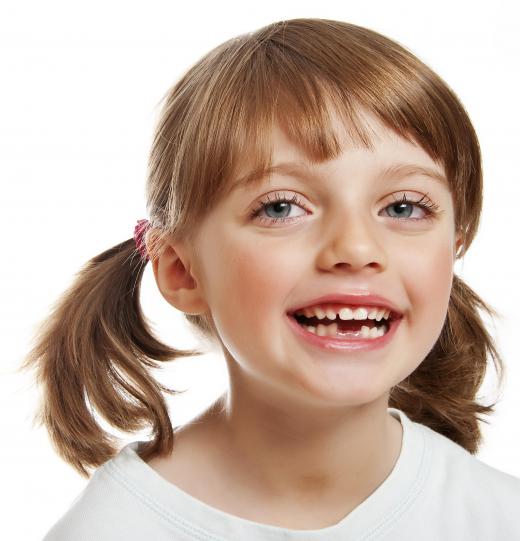 Speech therapy resources are available to help people suffering from a variety of speech problems. While fluency disorders such as stuttering are the most common speech impediment, there are also treatments available for people who have difficulties producing the sounds in certain syllables or saying words correctly. Some speech therapists even work with people who have dysphagia/oral feeding disorders that cause difficulties with eating and swallowing as well as their speech.
For young children, the results of a basic school assessment may indicate the need for a more complete speech evaluation. For adult patients, a primary care physician can determine whether or not a speech language pathologist should be contacted. An evaluation by a certified speech language pathologist is the first step in determining whether or not someone has a speech problem.
Speech language pathologists, sometimes referred to as speech therapists, are medical professionals who have a master's degree and state certification or licensure in the field. Most also have a certificate of clinical competency from the American Speech Language Hearing Association (ASHA). To earn the ASHA certificate, a speech language pathologist must pass a written examination and complete a supervised clinical fellowship.
In some cases, speech therapy resources may be provided by speech assistants. These medical professionals have either an associate's or a bachelor's degree in speech and language disorders. They must work under the supervision of a speech language pathologist.
Speech problems can be caused by a number of factors, such as hearing impairments, autism, breathing disorders, traumatic brain injury, autism, or birth defects such as a cleft lip or cleft palate. Some people also believe speech problems may be inherited, since it's common for siblings to have the same difficulties. To obtain the best speech therapy resources, it's a good idea to look for a therapist who specializes in the treatment of patients with problems that are similar to yours.
If you're looking for speech therapy resources for a child, speak to other parents for recommendations regarding how to find a good therapist in your area. While there are many competent speech therapists, working with children requires a patient and understanding nature. If your child isn't comfortable with his therapist, you may not see the results you had hoped for.
Insurance policies for covering speech therapy activities can vary widely. Some policies will only cover speech therapy as a short-term benefit, which means the therapist must submit goals and a progress report every two to four months. Other policies will cover a physical diagnosis, such as apraxia or a lack of muscle coordination, but refuse to provide coverage for treatments relating to a developmental delay. In some cases, coverage may be denied if it is believed the school should be responsible for pediatric speech therapy services.


By: Vera Kuttelvaserova

Children with lisps or other speech disorders might need speech therapy.

By: sakura

A speech pathologist specializes in helping people speak properly.