What are the Best Sources of Herpes Support?
There are many sources of herpes support available for those infected with the herpes simplex virus (HSV). Perhaps the most obvious is a network of friends and family. There also are many support groups for those who feel they need to connect with people going through the same hardship. Doctors and other people who work in sexual health clinics can also be valuable sources of information and herpes support. At the very least, those in need of herpes support can find help and comfort in online news and chat forums.
Some people self-diagnose the herpes virus and begin looking for support immediately, though they never seek medical advice. It's always best to consult a professional to make sure there aren't any additional complications with the virus. Once someone has been diagnosed with HSV, he should ask his doctor any questions he may have. One of the best forms of herpes support is simply educating oneself about the virus.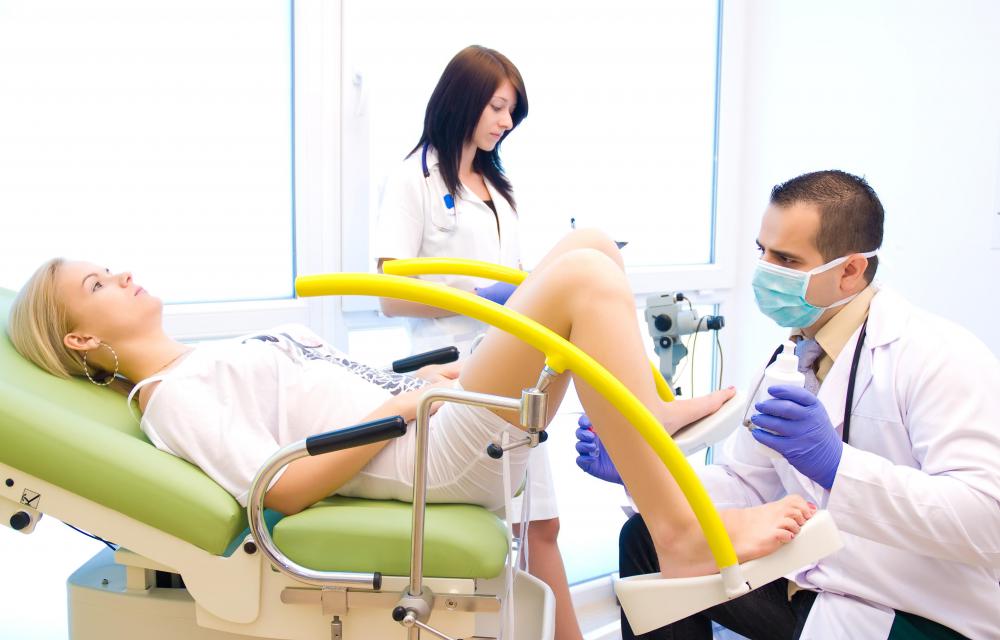 Regardless of whether the infected is HSV-1, which is oral herpes, or HSV-2, which is genital herpes, the strains are similar enough that similar support may apply to both. Although there is a plethora of information on the Internet regarding the disease as well as support options, online research should really only occur after talking to a doctor. A physician may be able to help patients deal with their individual needs and problems. HSV may occur along with other sexually transmitted diseases. In such cases, a herpes victim may look for support regarding both infections.
A person afflicted with this virus should never feel ashamed or embarrassed to reach out for herpes support. The staff at a doctor's office — whether it be a family doctor, gynecologist, or sexual health clinic — must be extremely discreet. They are available to answer any questions and point patients in the right direction. Most offices have pamphlets or directories regarding support groups, including herpes support groups.
A person may not feel comfortable getting emotional herpes support from close family members or friends regarding his diagnosis. Because it is widely known as a sexually transmitted disease (STD), there is generally a stigma that comes along with admitting diagnosis. It's important for victims to be knowledgeable about the virus in order to share that information with their confidants, however.
A staggering number of people are infected with HSV. Between 20 and 25 percent of sexually active Americans are infected with the virus, and 90 percent of them don't realize they have it. It is always important to be honest with sexual partners regarding the infection, and safe sex should consistently be practiced. A good partner can also provide herpes support.
One of the most valuable ways to gain herpes support is through a support group. There are many online support groups that share stories and advice. There are also many local support groups that meet up weekly or monthly to discuss life with herpes. Such groups may be nonprofit organizations or clubs started by people who simply needed support and reached out. Such groups can be found online or in the phone directory.
By: uwimages

A blister caused by herpes type 1.

By: Miqul

A list of herpes support groups can often be found in the phone book.

By: Zsolnai Gergely

A woman can reach out to her gynecologist for herpes support.