What are the Best Sources of Breastfeeding Help?
New and expectant mothers often have many questions and concerns about breastfeeding. Although breastfeeding is natural, it often is not easy. Breastfeeding a baby might require some time to develop a successful breastfeeding relationship between mother and child, and there is often a learning curve for both mom and baby after birth. A number of resources are available for mothers to seek breastfeeding help, support and information. Mothers can seek breastfeeding help from their obstetrician/gynecologist (OB/Gyn), a lactation consultant, books, the Internet, other nursing mothers and various organizations for nursing mothers.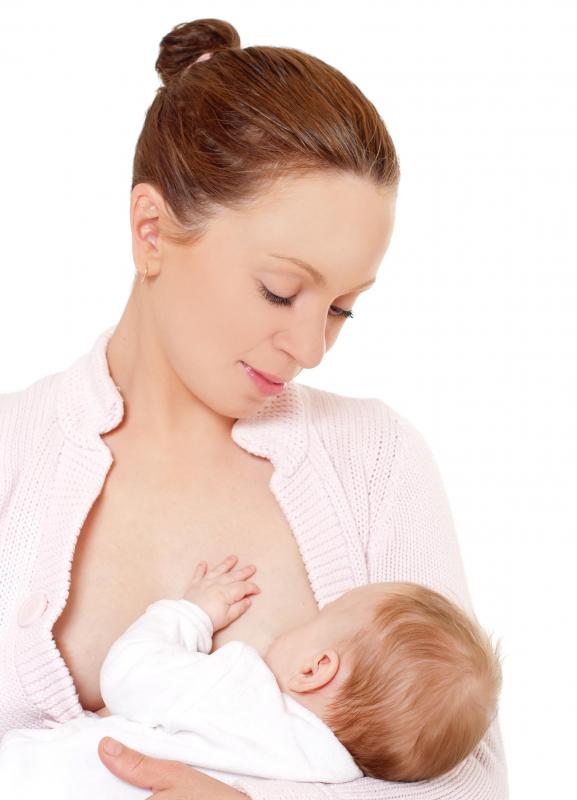 It is a good idea for expecting mothers to seek advice and locate sources of information about breastfeeding before their baby is born. Speaking with an OB/Gyn or midwife is a good place to start. Some doctors and midwives have a wealth of breastfeeding knowledge. Doctors and midwives can give a referral to a lactation consultant and recommend other sources of information.
Many OB/Gyn practices and hospitals have a lactation consultant or specialist on their staff. It also might be helpful for an expecting mother to read several books about breastfeeding before the baby arrives. Books can give great background information, although they are not as helpful when the mother is having difficulty applying the information found in them.
One of the best sources of breastfeeding help is a lactation consultant. Lactation consultants typically are trained and certified lactation specialists. Breastfeeding is their specialty. They can be a wealth of knowledge, tips, techniques, advice and support.
Lactation consultants can give one-on-one breastfeeding help, advice and support. It is highly recommended for a nursing mother to have a lactation consultant assess her nursing technique and answer questions during the baby's first days of life. Most hospitals and birthing centers have lactation consultants on their staff. After baby is home and settled, lactation consultants can come for home visits, give advice and answer questions over the phone or hold meetings in their office. Some might even consult with breastfeeding mothers by webcam.
Breastfeeding mothers also can look for support groups consisting of other nursing mothers. Many places have a local nonprofit group that holds meetings, information seminars, play dates and fundraisers. Many nursing mothers like these groups because of the personal connections they provide. Mothers can get advice and support from other mothers who have been in similar situations. These groups also can be a great way for mother and baby to make new friends.
Other mothers like to seek help from their existing social circle. Asking friends and relatives who have breastfed for advice or help can be a quick and easy solution. In many areas of the world, mothers rely on their extended family for breastfeeding help, education and support. One should be cautious, though, because although a grandmother or mother's advice might be well intended it also might be outdated or unsubstantiated.
With the ever-growing expanse of information available on the Internet, many mothers turn to it for breastfeeding help. There are many websites that offer information and advice on breastfeeding, and choosing one that is affiliated with an accredited health organization is wise. There are also many breastfeeding how to videos on the Internet that may be helpful. Social networking sites and forums also can be a great way for nursing mothers to connect with other mothers who have had similar experiences and can give helpful advice. Many breastfeeding organizations offer 24-hour support via telephone helplines.
The vast array of resources is always changing. It might be helpful for mothers to consult a variety of resources. Every nursing mother and baby pair is unique, and each pair has problems and circumstances that are unique. Before making changes to a breastfeeding routine, it is important for mothers to consult with a lactation consultant or the baby's pediatrician.