What Are the Best Sources for Financial Planning Advice?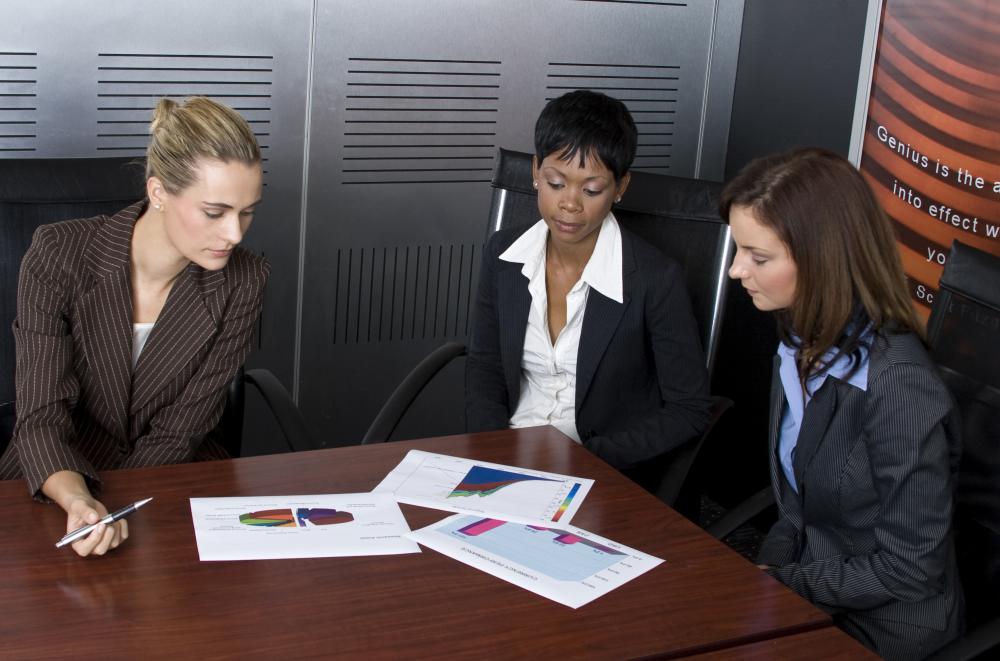 Financial planning advice is available through a variety of sources, including free websites, books, classes, financial advisors, and investing consultants. Individuals seeking financial planning advice should choose the highest quality planning resource for their budget. Reading reviews, testimonials, and client satisfaction comments will be helpful in determining the most trustworthy and accurate planning advice. Disclosing personal financial information should be done with caution and only within confidential settings and secure platforms on legitimate websites.
Free financial advice is often available online through a large number of legitimate websites. Many of these sites provide sound suggestions, especially for beginners looking for basic financial planning advice. They will also often include personal stories and hypothetical scenarios to give readers an idea of how to plan in different situations. More specific sites are also available, many of which are designed for personal financial goals, such as saving for retirement, applying for educational financial aid, buying a house, or investing in various outlets.
Books are also good options for financial planning advice, and many of them are available at public or school libraries. Although books do not have the option for reader comments or personal stories like websites, large numbers of customer reviews ensure that readers can choose the books that offer the best financial planning tips. Books can also be purchased for relatively low costs and often include advice from some of the top financial planners.
Some people might have the opportunity to take financial planning classes at a nearby community center or school. These classes are generally less expensive than private planning sessions, but they are often taught by successful financial consultants or professors who specialize in finance or economics. Many classes also offer the opportunity for questions and allow participants to network with each other.
Financial advisors can be some of the most expensive and most knowledgeable sources of financial planning advice. Not only are they experts with years of experience managing clients' savings and investments, but they also remain available for questions and individual meetings, create personal investing strategies, and have access to more investing outlets. Financial planners range in price and charge differently, and some will take a set yearly commission while others will charge per hour or per transaction. Individuals in need of financial planning advice should choose according to which payment style suits them best, which advisors have the highest client satisfaction, and which advisors offer the best advice for their current goals.
By: Duey

Financial planners can be some of the most expensive and most knowledgeable sources of financial planning advice.

By: Rido

Some financial professionals choose to focus their work on retirement planning.