What are the Best Free Distance Learning Options?
Many people enjoy learning new things but do not have the time or the money to invest in traditional classroom education courses. For these people, free distance learning classes help them get the knowledge that they want in a convenient way at little or no cost. Some distance learning schools offer cheap or free distance learning courses, while other traditional schools offer their course material online for free.
Schools generally need money to operate, but some are part of larger organizations that can afford to subsidize free distance learning programs. There are several religious organizations that offer online distance learning classes to anyone who wishes to enroll. In some cases, students may be offered the option of taking a proctored exam or of receiving a certificate for an extra charge. Students are generally welcome to take the courses even if they do not choose to pay for these options. Non-religious organizations may also offer free distance learning classes on various topics that are connected to the organization's mission.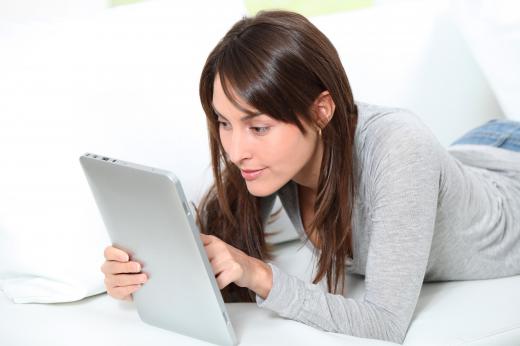 Some traditional schools and universities put their course material online and allow anybody to access it. Course material online may include class syllabi and both video and audio lectures, which can often be downloaded to personal listening devices. While these courses are not interactive and students cannot earn credit by taking these courses, the material presented can provide an education to those were willing to pay careful attention to the material being presented. These online courses can also help potential students at the school prepare for difficult courses that they may need or want to take in the future.
Some businesses and organizations offer free distance learning courses as a form of continuing education to people licensed or certified in a particular trade or profession. Taking these courses can help these professionals to keep their licenses or certifications as well as assist them in developing new skills and competencies. While it is important for prospective students to verify whether these courses will meet the continuing education course requirements set by their professional associations, licensing board, or employer, these courses can present a convenient, cost-efficient alternative to classroom courses or weekend workshops. Other free distance learning continuing education options include courses offered directly by professional associations to their members. While members must typically pay an annual membership fee, they may be entitled to take free distance learning continuing education courses as a membership benefit.
AS FEATURED ON:
AS FEATURED ON:






By: goodluz

A woman taking a free distance learning class.

By: Rido

Some traditional schools put their course material online and allow anybody to access it.