What are the Benefits of Red Yeast Rice?
Red yeast rice is a nutritional supplement produced by culturing Monascus purpureus, a type of yeast, on rice in a temperature-controlled environment. This manufacturing process, actually a form of fermentation, causes an increased concentration of the natural level of compounds known collectively as monacolins. In Western medicine, most of the scientifically tested benefits of red yeast rice lie in improving cholesterol levels and reducing coronary heart disease. This supplement has been used in Chinese medicine, though, for more than a thousand years, and the benefits of red yeast rice in that medical system are considered to include improving gastric problems, blood circulation, stomach health and spleen health.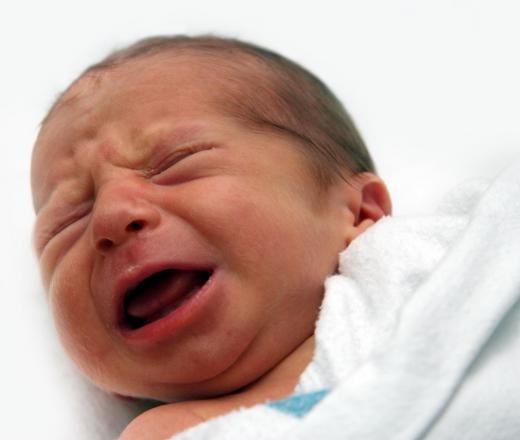 Of the potential benefits of red yeast rice, the one that has been the most scientifically tested is its ability to lower cholesterol levels. The active ingredient in red yeast rice, the collection of monacolins compounds, has been shown to inhibit cholesterol synthesis. In extensive controlled studies, individuals taking red yeast rice for a few months have had their levels of bad cholesterol, or low-density lipoprotein (LDL), significantly lowered. Triglycerides, a kind of blood fat, have also shown a decrease as one of the benefits of red yeast rice. In reducing concentrations of blood lipids such as cholesterol and triglycerides, red yeast rice also is thought to assist in preventing coronary heart disease that could result in heart attacks and other related complications.
There are some indications that among the benefits of red yeast rice is improved blood flow in the body. Evidence also points to red yeast rice helping to lower blood sugar levels in people who have diabetes. These possible benefits have not been studied thoroughly. Scientists think more research must be done before the effectiveness of red yeast rice in these health issues can be determined.
In Chinese medicine, red yeast rice is used extensively and has been for more than a thousand years. Primarily, the benefits of red yeast rice in this medical system are seen to be related to stomach and spleen health. It is used to relieve mild gastric upsets such as indigestion and diarrhea as well as colic in infants. In traditional Chinese medicine, red yeast rice is also viewed as an aid for treating bruised muscles, revitalizing the body and invigorating the blood.
It is a good idea for one to consult a doctor before taking red yeast rice. There are known side effects to this supplement, and it might interact with other drugs. In addition, there have been issues of purity and standardization of active ingredient levels with some manufacturers of red yeast rice.


By: amenic181

Red yeast rice may reduce bad cholesterol, among other things.

By: Galina Barskaya

Red yeast rice is sometimes used as a treatment to soothe babies with colic.