What are Summer Reading Programs?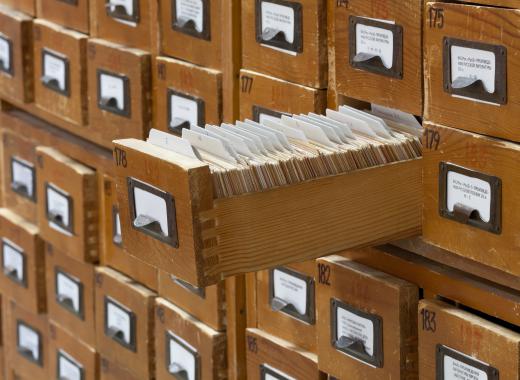 Summer reading programs are sponsored programs that encourage students to continue reading for the vacation months during which they are not in school. Reading research has demonstrated that students who do not engage in reading over the summer break may lose ground. By offering camaraderie and incentives and making reading fun, summer reading programs serve an important function in bridging the gap between one school year and the next.
Summer reading programs may be run by a variety of organizations, including libraries, bookstores, and government agencies. Besides reading books, these programs may offer students opportunities to hear stories read, meet authors, watch book-linked movies, earn free books, and win prizes. Most summer reading programs have levels to fit children of different ages, with different levels of reading goals that are developmentally appropriate. Often students will be asked to provide a short review or comment on a book as an indicator that they have, indeed, read it.
Besides opportunities to read on a daily basis, summer reading programs are also a good source of recommended book lists. Typical lists include classic works of children's literature, as well as Newbery and Caldecott Medal winners and the International Reading Association (IRA) Children's Book Award winners.
Look for lists that provide a synopsis in addition to title and author in order to have a better idea of whether the book is suitable for your child. You can also find lists from the award organizations and other libraries nationwide online, providing you with more suggestions to choose from. Usually these lists give age indications, but you should feel free to ignore these if you have good reason to believe that a particular title will be just right for your child.
Summer reading programs often feature a theme, and this can help children find groups of books that suit them, so that picking individual books may become easier. Sometimes a theme will feature a book series, such as A Series of Unfortunate Events or the Harry Potter books. Other times, a topic like pirates or Africa will provide the thematic material. Usually where you live is not an issue, so if one local library has a theme that doesn't capture your child's imagination, you may be able to find another.


By: Andrey Kuzmin

Many libraries host summer reading programs.

By: atikinka2

Summer reading programs encourage children to read when they are not in school.

By: woodleywonderworks

Summer reading programs may feature book series, such as Harry Potter.

By: vpardi

Summer reading programs are a good source of recommended book lists.

By: matka_Wariatka

Parents and children can be involved in summer reading programs together.

By: diego cervo

Summer reading programs can help children find groups of books that suit them.

By: Dudarev Mikhail

Adults can enjoy summer reading programs as much as children.