What are Stackable Chairs?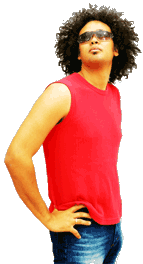 Stackable chairs are seating options that can be easily stacked and stored when not in use. Chairs of this type come in versions that are stacked horizontally as well as types that are stacked vertically. Stacking chairs are often used as a means of expanding permanent seating in an auditorium, arena or in a house of worship. Today, there are also simple stacking chairs that are ideal for use in the backyard or on the patio.
One of the most common forms of stackable chairs is the folding chair. Folding chairs are configured to collapse into a thin body that can easily be stacked or lined up with other chairs for easy storage. When folding chairs are used in public settings, it is not unusual for the folded chairs to be stored on an elongated dolly, where they are stacked and then pushed into a storage area, such as a closet or storage space underneath an auditorium stage.
Since the middle of the 20th century, a different type of stackable chair has emerged. Rather than a body that folds into a relatively thin shape, these newer stackable chairs were more rigid. However, the design of the chairs made it possible to easily stack several chairs together. In general, the legs of each chair would fit neatly over the body of an identical chair, making it a simple task to stack several chairs together for easy storage. The first examples of these kinds of stackable chairs were usually made with a light metal coupled with a padded seat covered in vinyl. These first metal stacking chairs usually did not include arms, although they were added within a few years.
Sturdy stackable chairs today are still in common use in many public areas. Houses of worship that require a more diverse design for the main worship area often make use of stackable chairs with thick cushioning rather than invest in pews. Since the chairs can be arranged into any layout required for a particular service or function, they make it possible to create worship settings that would not be possible with pews. Businesses often have several of these more comfortable stackable chairs on hand to expand seating in conference rooms. These types of chairs also offer comfortable but relatively inexpensive seating for the waiting rooms in doctor's offices or health clinics.
Today, resin stackable chairs offer an inexpensive way to add seating to patio and backyard settings. Available at most discount retail stores, the basic stacking chair is designed to hold the weight of the average adult male, and usually comes with a vented back, arms, and a molded seat. Lightweight resin stacking chairs can easily be moved about even by children and are easily stacked and transported back to the garage or other storage area when not in use.
Man with hands on his hips