What are Some Types of Bass Fishing Lures?
Given the variety of the prey the species goes after, bass fishing lures are similarly varied in their actions, appearance, methods and procedures. Whether it is hard or soft, topwaters, suspended lures or bottom baits, bass fishing lures run the gambit of offerings. This is not only a testament to the fish, but also the anglers who go after them. Many have their own preferred methods and seasons, and bass fishing lures reflect that diversified viewpoint.
Many consider the easiest bass fishing lures to be plastic worms and other soft baits. Even tournament fisherman, when all else fails, usually go back to this traditional lure type. They are meant to be fished slow, on or near the lake or river bottom. They usually work best in sandy areas on the edge of vegetation. However, care should be taken not to get into areas that are too weedy or their effectiveness could be diminished.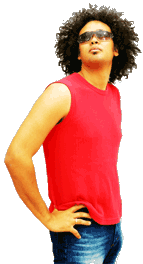 Suspended lures for bass include crank baits and spinner baits. These types of bass fishing lures are often used in the middle of the day, when the bass retreat to cooler waters. Bass tend to have very definite patterns for where they will be, depending on the time of day. Therefore, those interested in choosing the correct bass fishing lures should take note of these very predictable patterns. Suspended lures are usually retrieved faster than other types of lures, but each situation may be slightly different.
Top water bass fishing lures are some of the most exciting in the minds of many anglers. With these lures, it is actually possible not only to feel the strike, but see it as well. This type of anticipation and action usually leads to a heart-pounding experience as both sides, the angler and the fish, prepare to do battle with each other. Topwater bass fishing lures include those designed to look like fish or other aquatic life moving at or near the surface. Generally, they are hard lures.
While it has been said that the only thing that limits making effective bass fishing lures is the human imagination, there are some that perform better than others. Colors, depth and retrieval rates all make a difference. in the spring, near or during spawning season, bass tend to more aggressive. In the fall, when cooler weather sets in, fishing patterns and lure choices may again need some adjustment. Part of the allure of bass fishing is that no two days are ever the same. While the fish are predictable, they can also be quite finicky.
AS FEATURED ON:
AS FEATURED ON:






Man with hands on his hips